Ahhh, Porto!  Out of all the new destinations that I visited this summer in Europe, I must say Porto is the one that surprised me the most!  I spent 5 days in this unbelievably picturesque capital of Northern Portugal, and completely fell in love with it!  A lot of my new found adoration for Porto is due to the fact that I strategically planned my visit during one of the wildest cultural parties in the world, the "Festa de São João do Porto", but I also had a fantastic time exploring everything this city has to offer.  From soaking up all the delicious food and wine, visiting the scenic Douro Valley, and photographing gorgeous sunsets along the river – my porto itinerary was jam packed!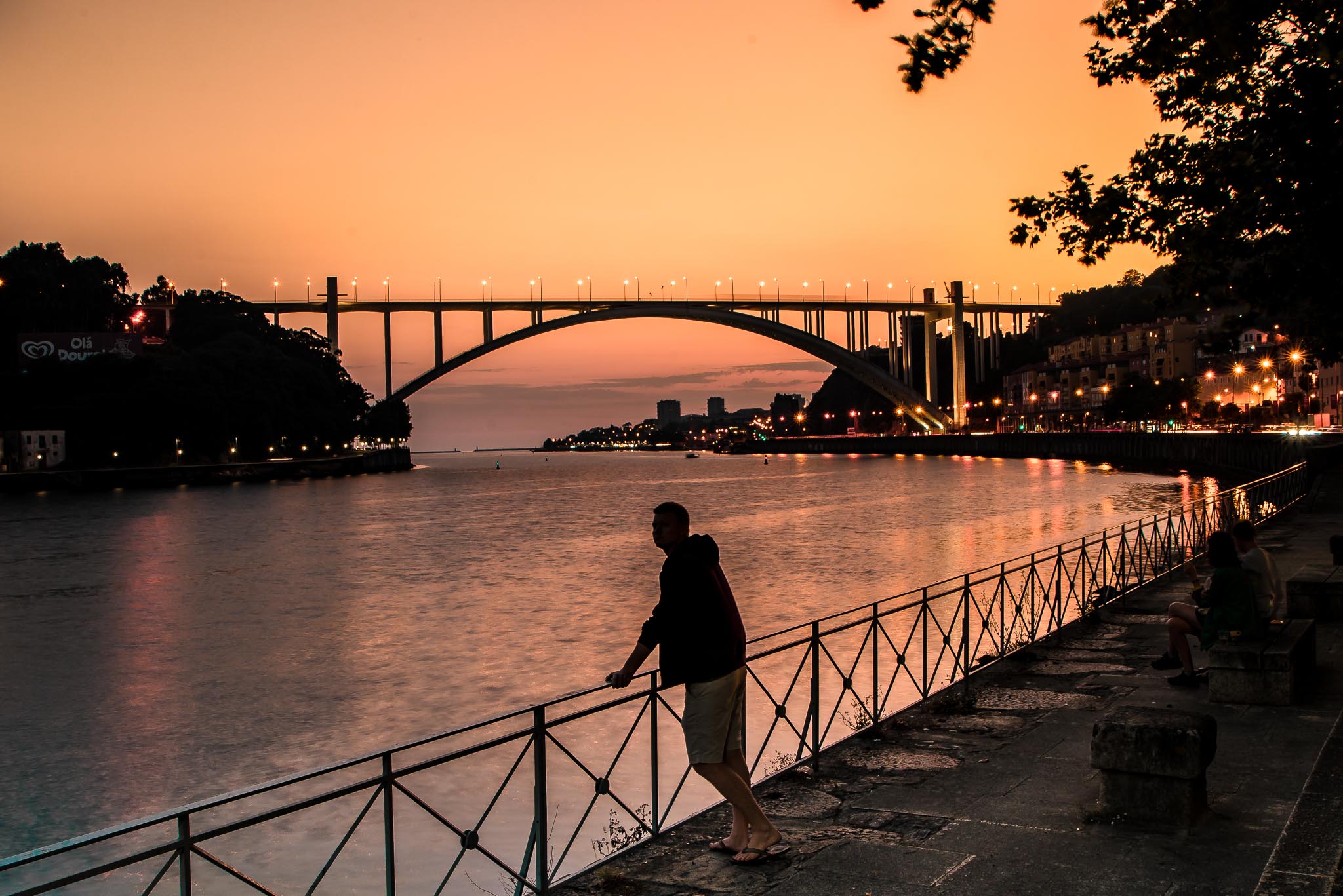 This was actually my first stop in the country, and I could not have asked for a better introduction to Portugal.  Take a quick read below about what I got up to during my time in Porto, and browse through all of my favorite photographs!
---
Jaw-dropping sunset on my first night
It was 7:30 P.M, and I was comfortably lying in my bed at my gorgeous AirBNB that I had rented for the following 5 days.  My body was exhausted from an early morning flight from Barcelona (where I had just spent the past week rigorously walking around taking photos of everything!), and I was seriously contemplating staying in for the night.
Fortunately for me, the photographer in me found the energy to grab my gear, and head down to the river for a quick stroll for some sunset photography fun.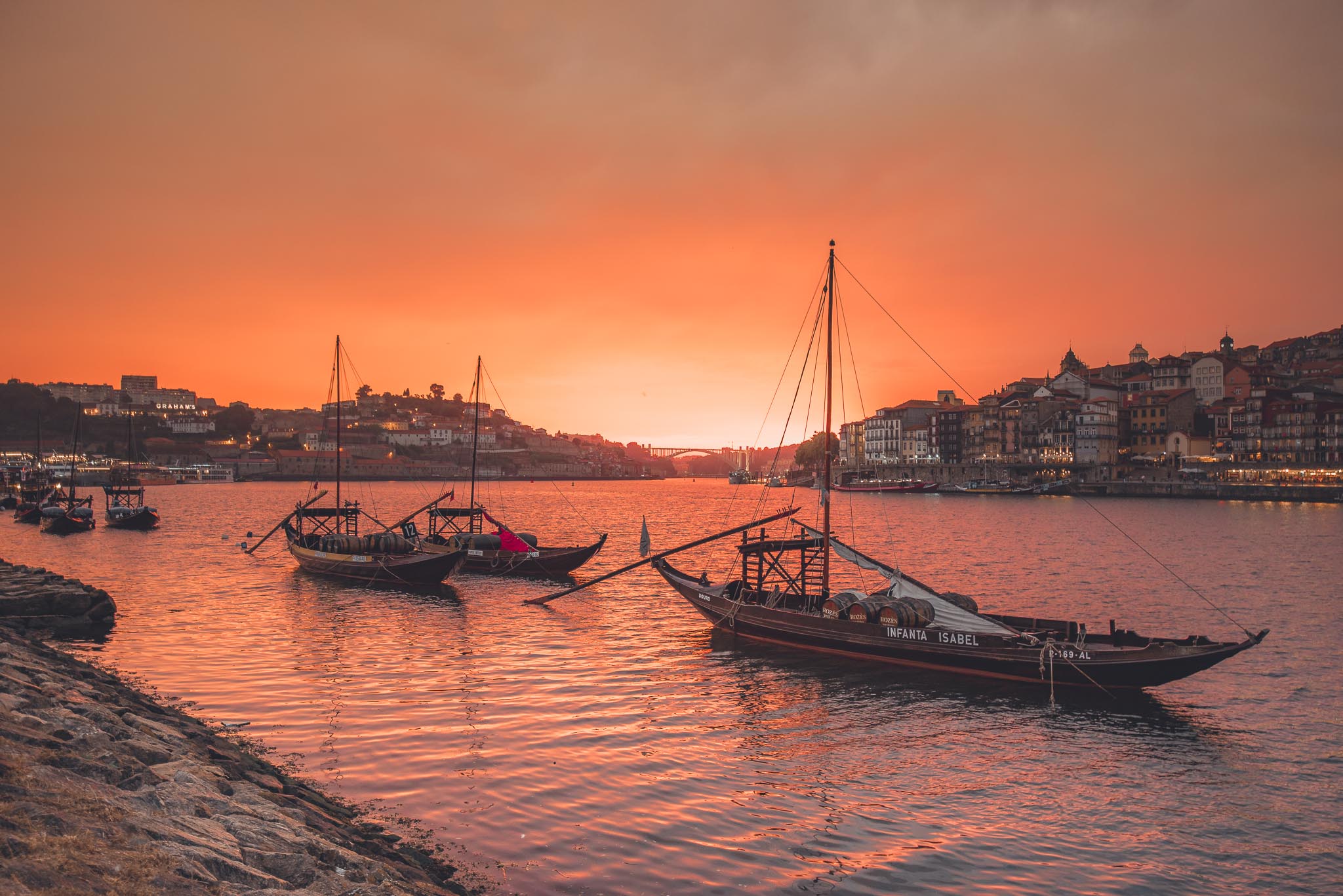 AND WOW!  I WAS REWARDED WITH THE BEST SUNSET I HAD SEEN ALL SUMMER!  
The sky slowly changed colors to the most magical hues of pink, orange, and magenta!  I couldn't believe my eyes as I looked out across Porto, witnessing the city views at night for the first time.
I could keep talking, but I'll let the pictures do the talking…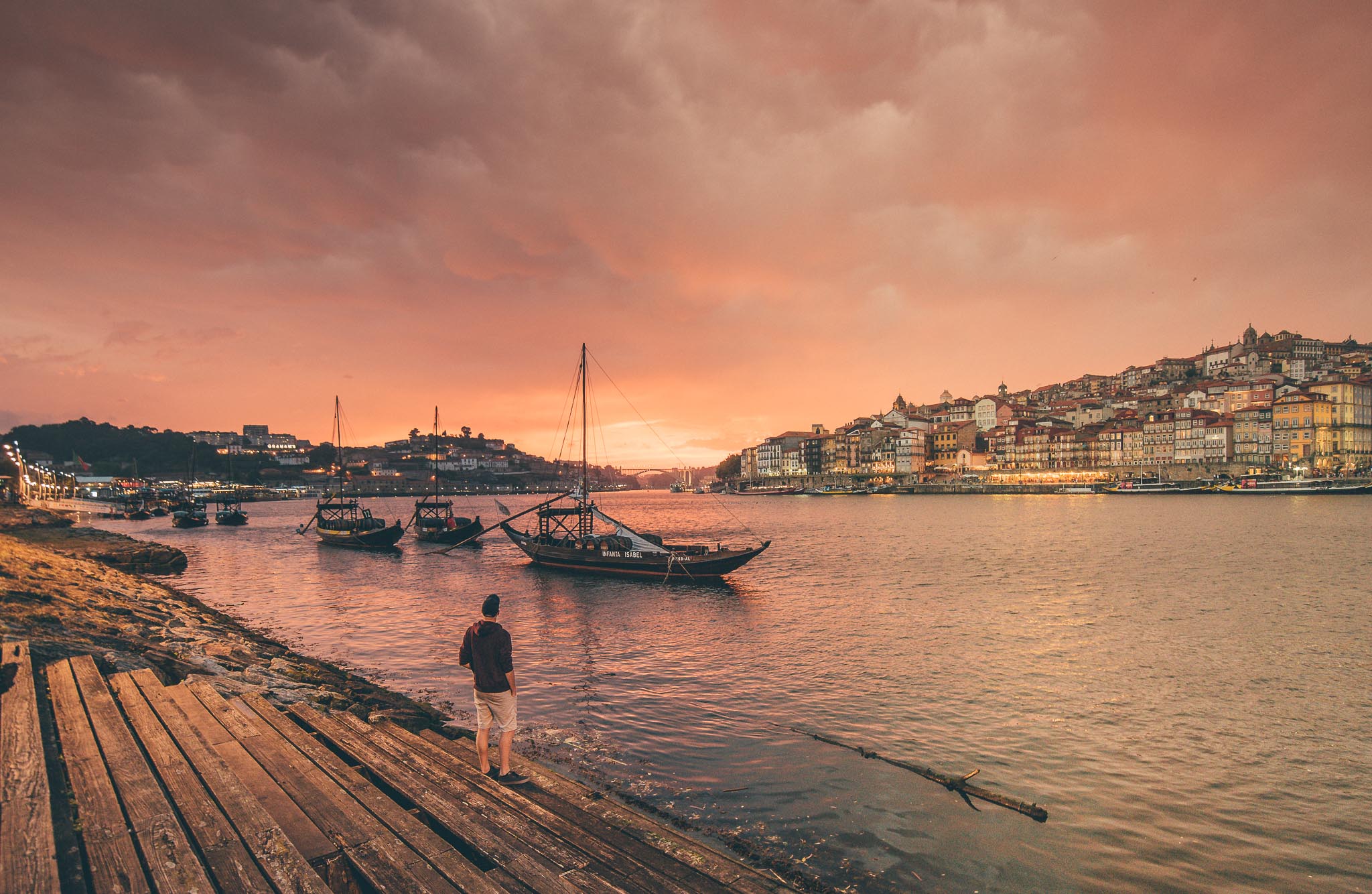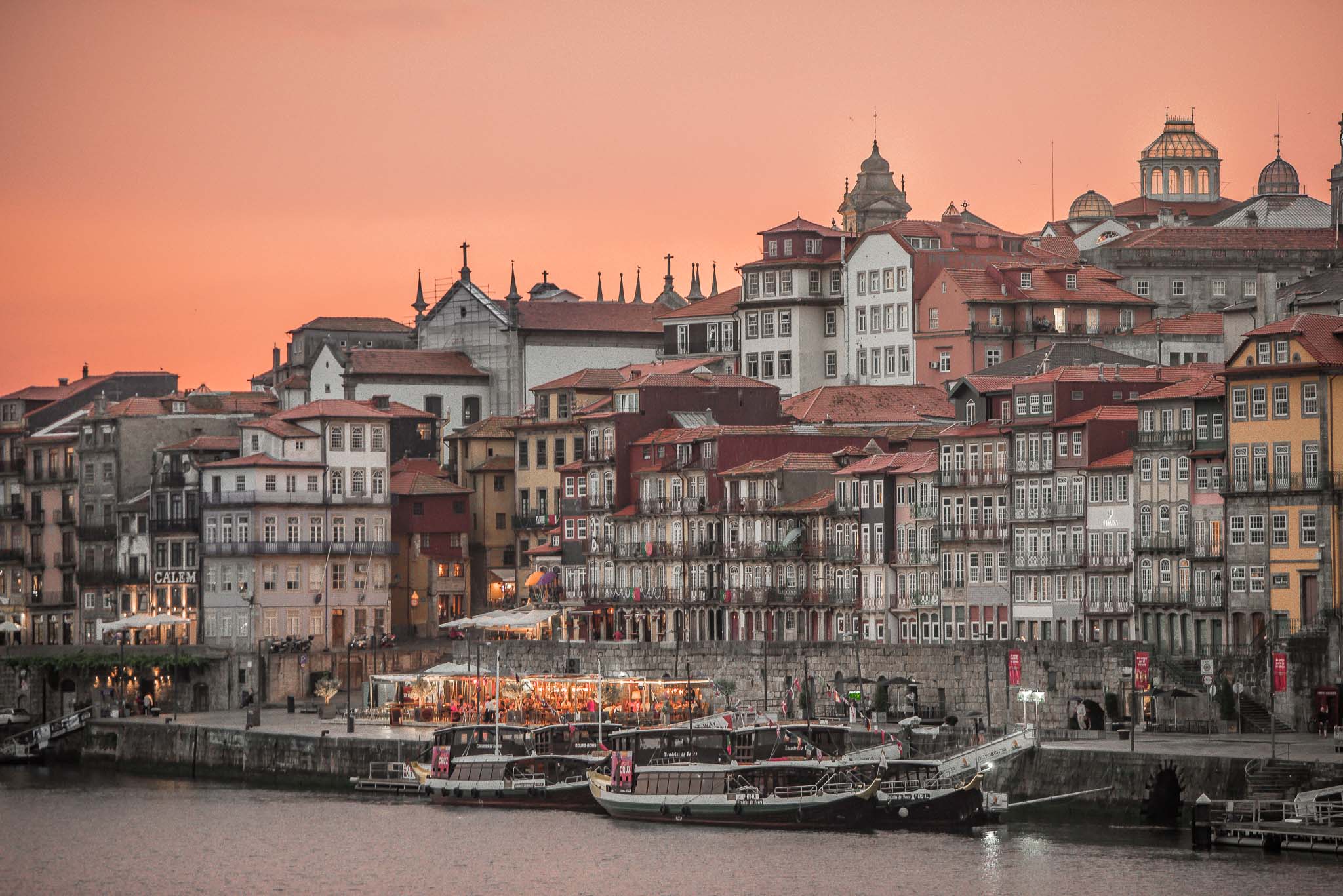 ---
Private Douro Valley Day Trip
Back in February, I went on a press trip to India called the "The Deccan Odyssey", and was fortunate enough to meet the amazing Susana Ribeiro, a Portuguese blogger behind the popular website Viaje Comigo.
When I told her I was coming to Porto, she was so excited for me to visit her home city, and organized a private tour for us to the gorgeous Douro region with this incredible company called "Oporto & Douro Moments".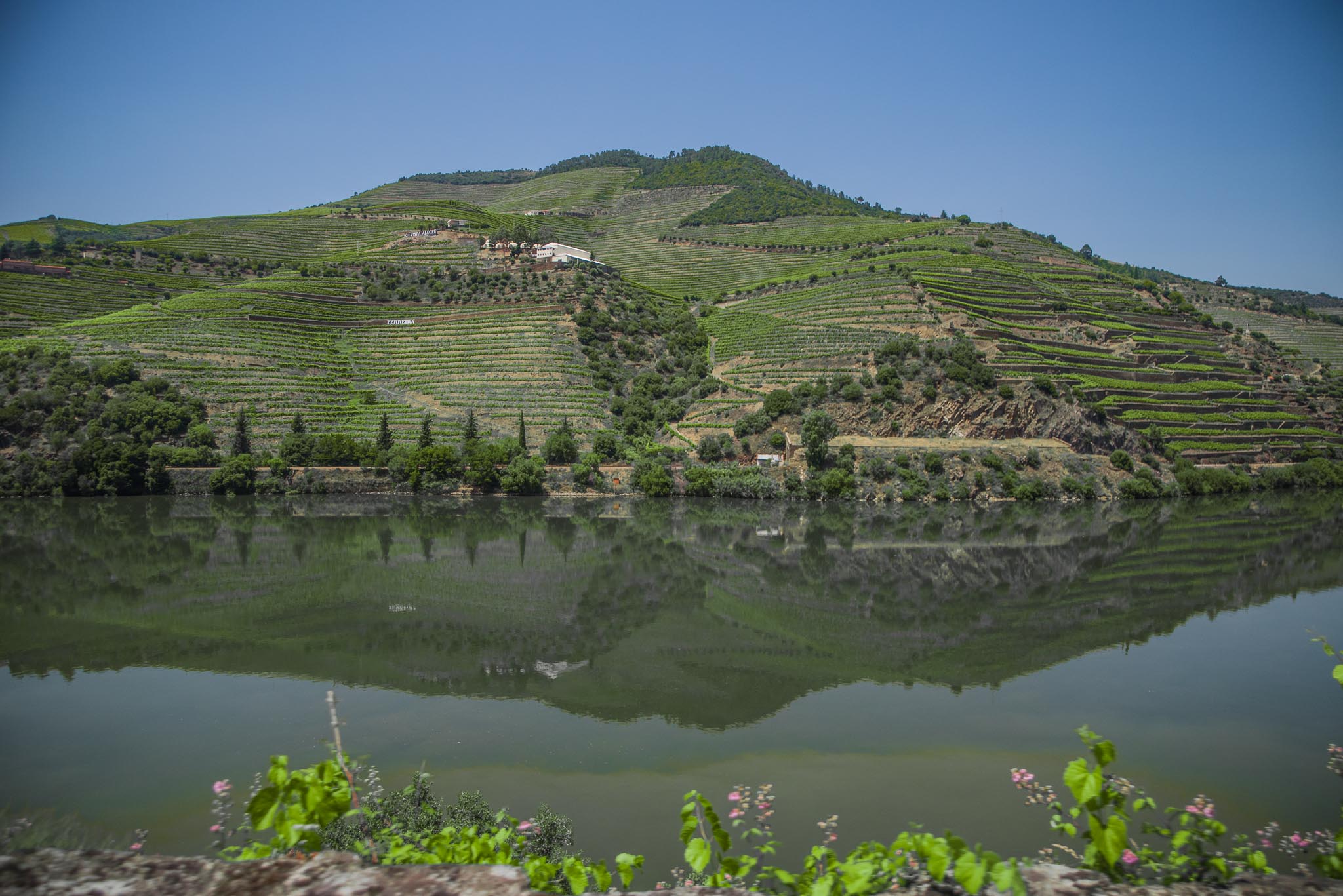 I had actually never heard of the Douro Valley before, but I quickly learned that it is an absolute must for anyone planning a trip to Porto / Northern Portugal!  Famous for its scenic hillsides, delicious wine, and relaxing boat cruises – we really had an amazing day exploring the Douro Valley and it's surrounding area.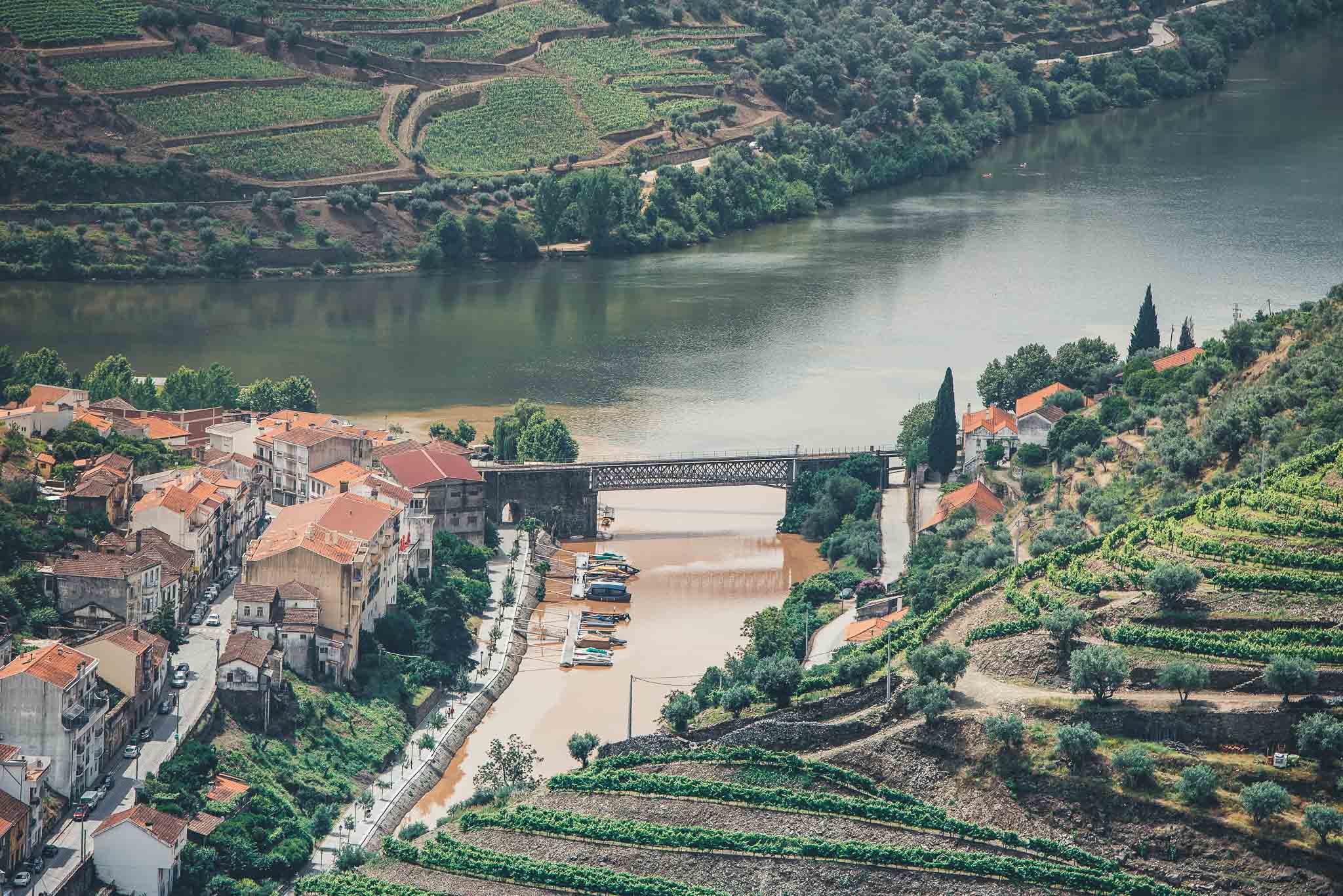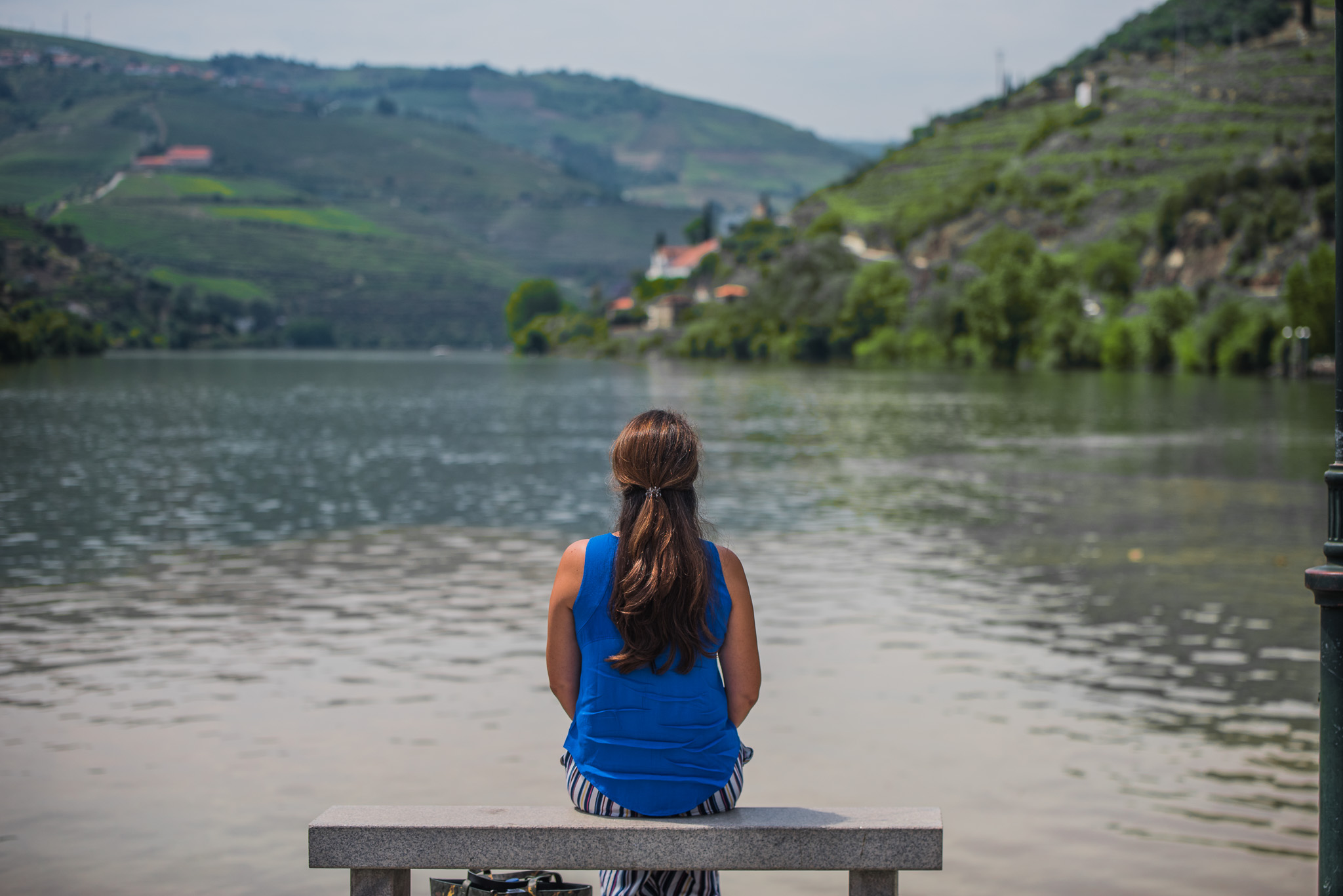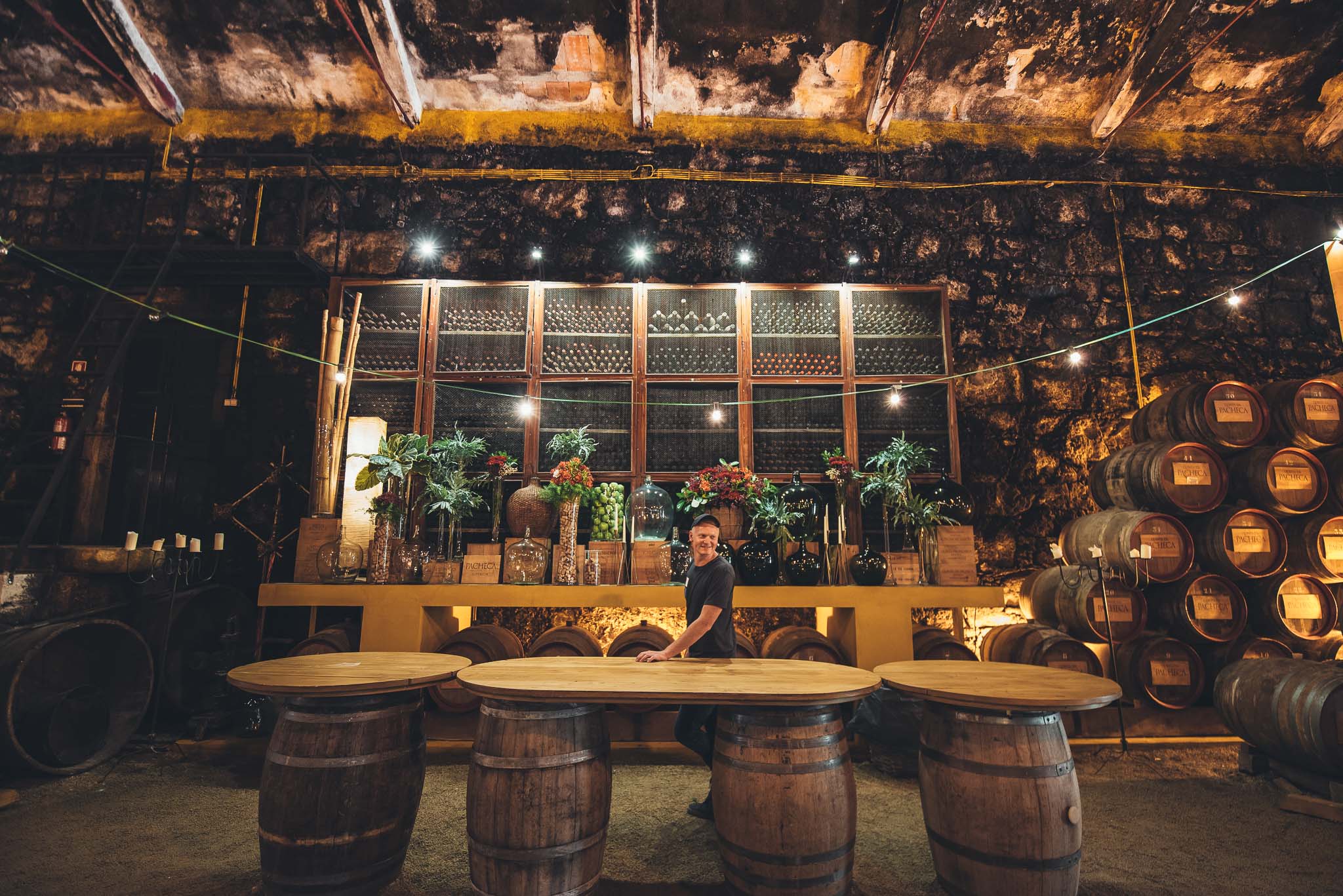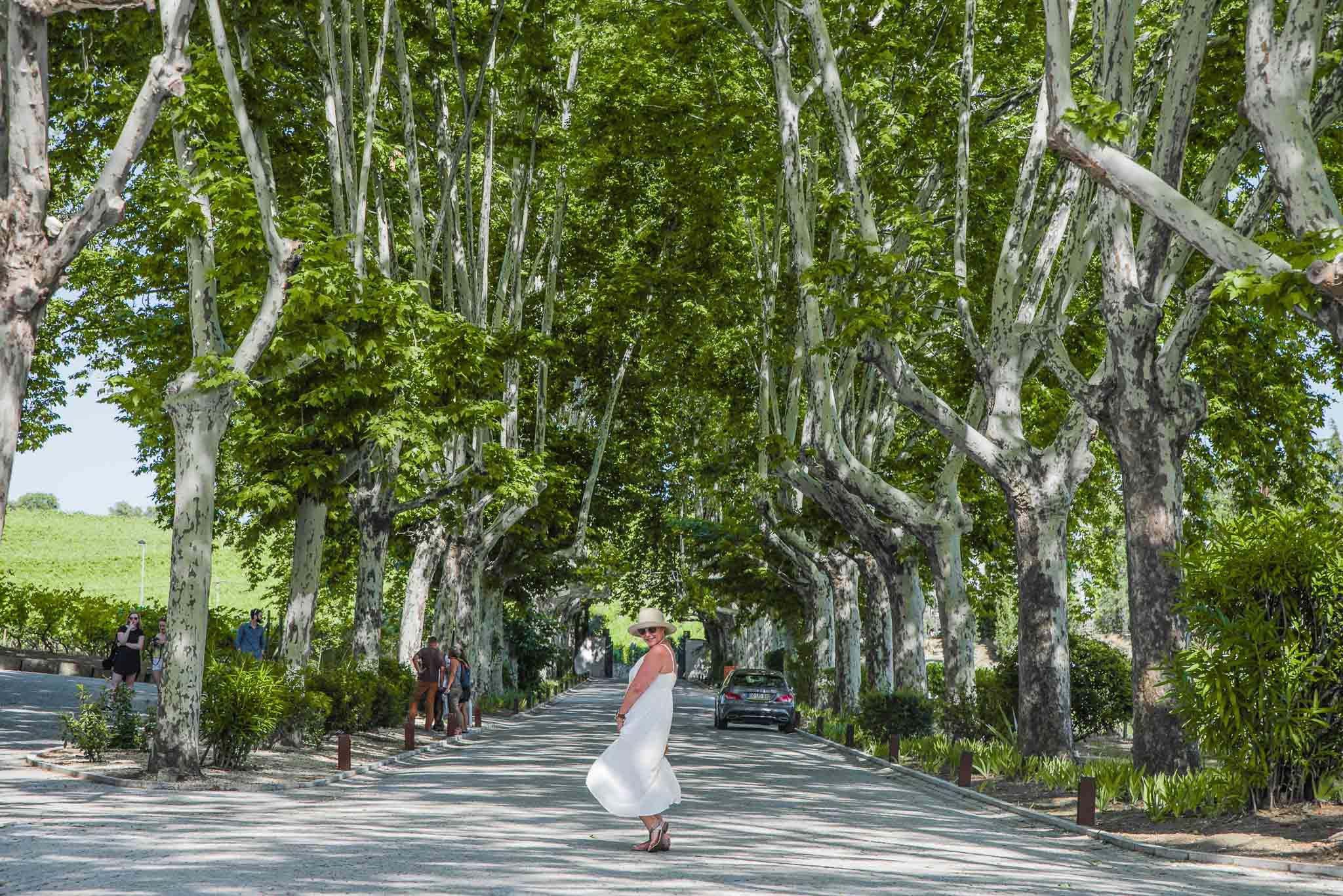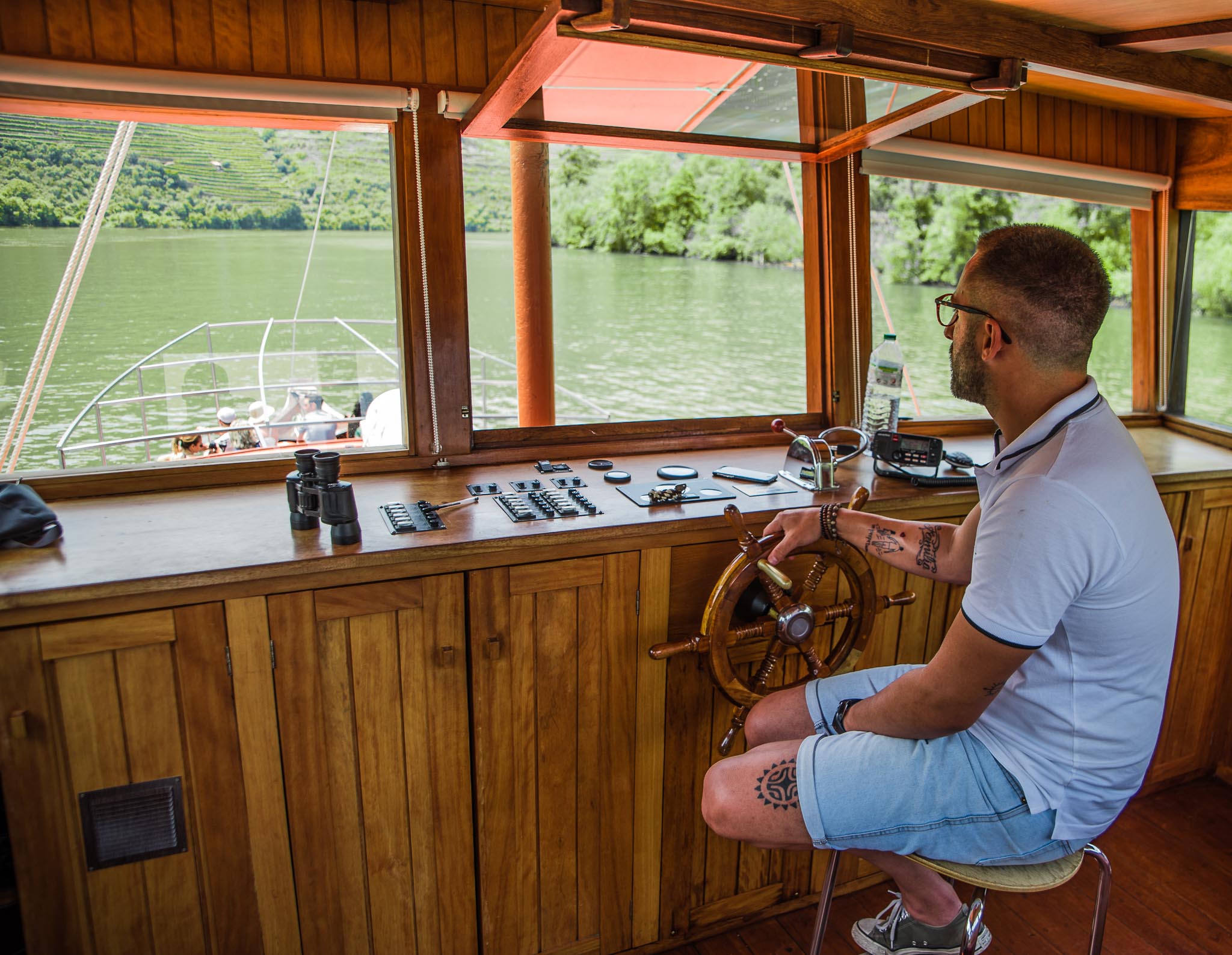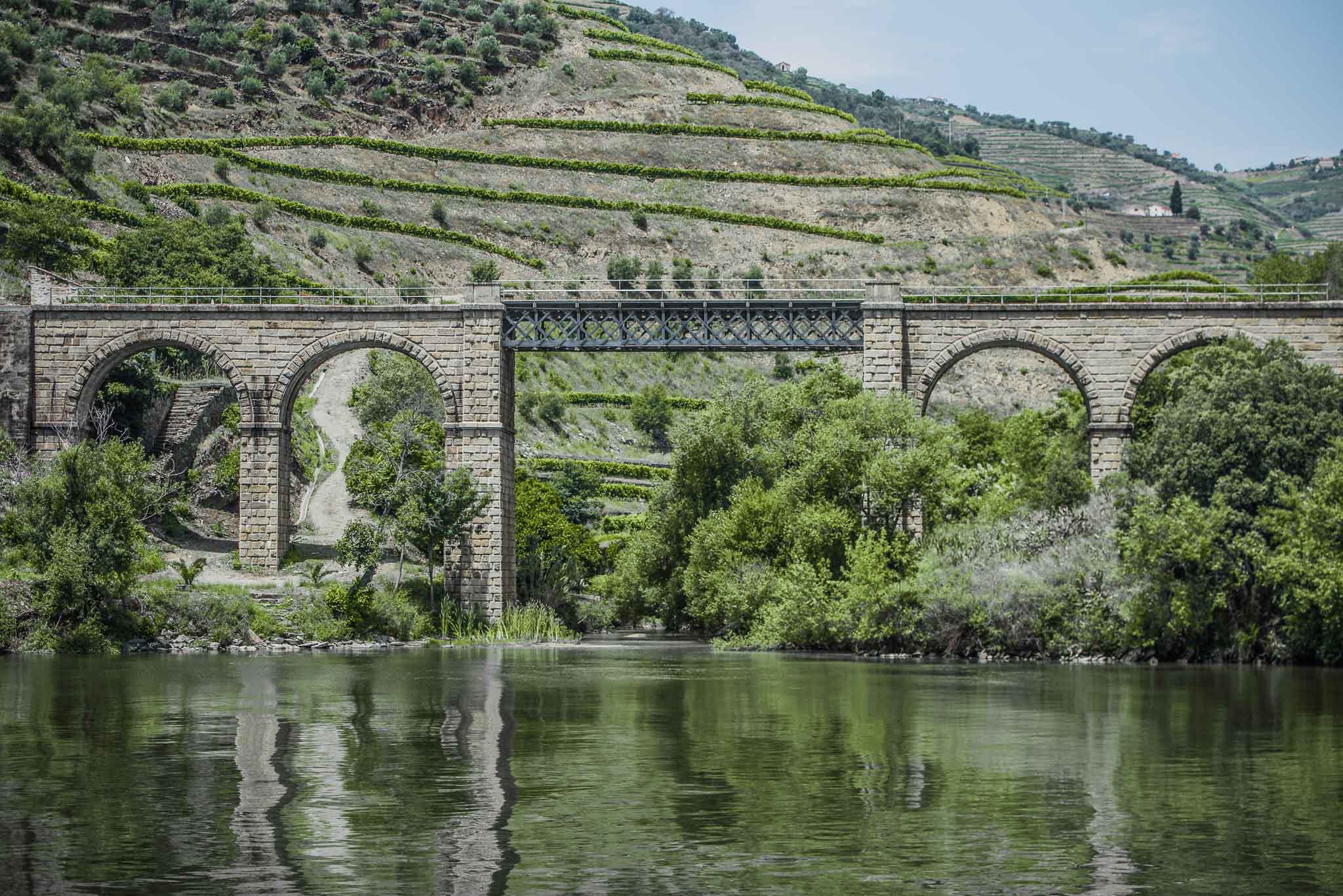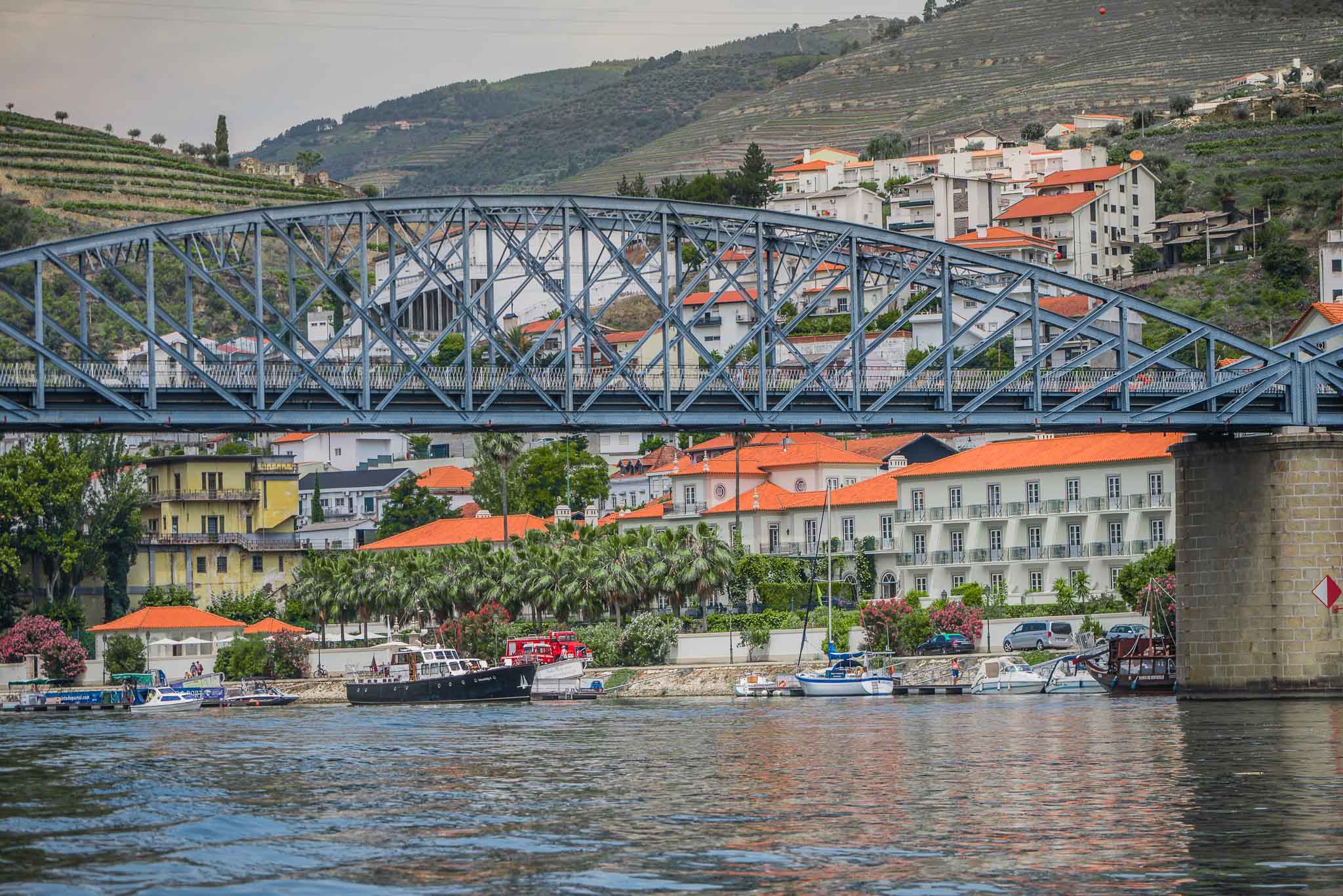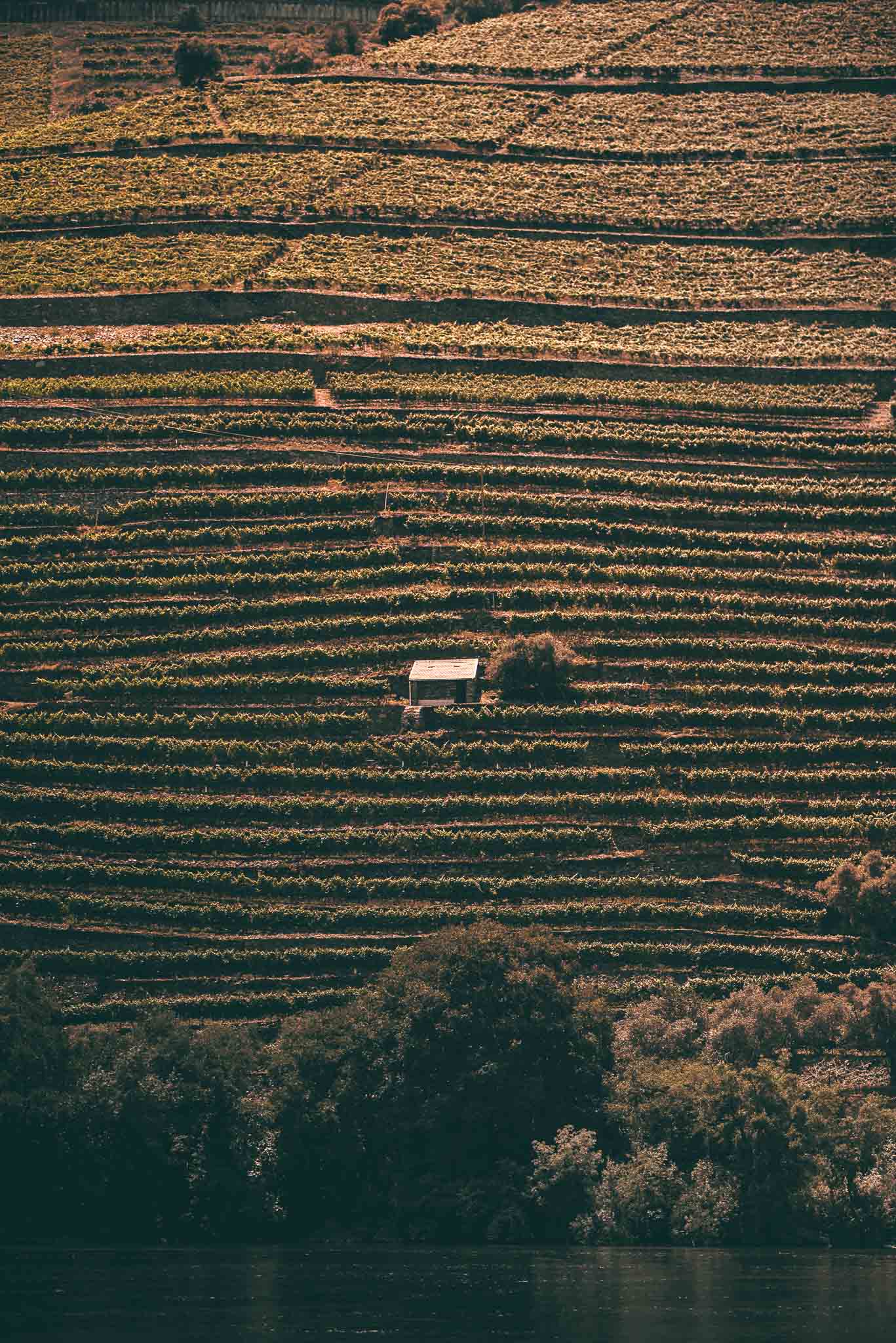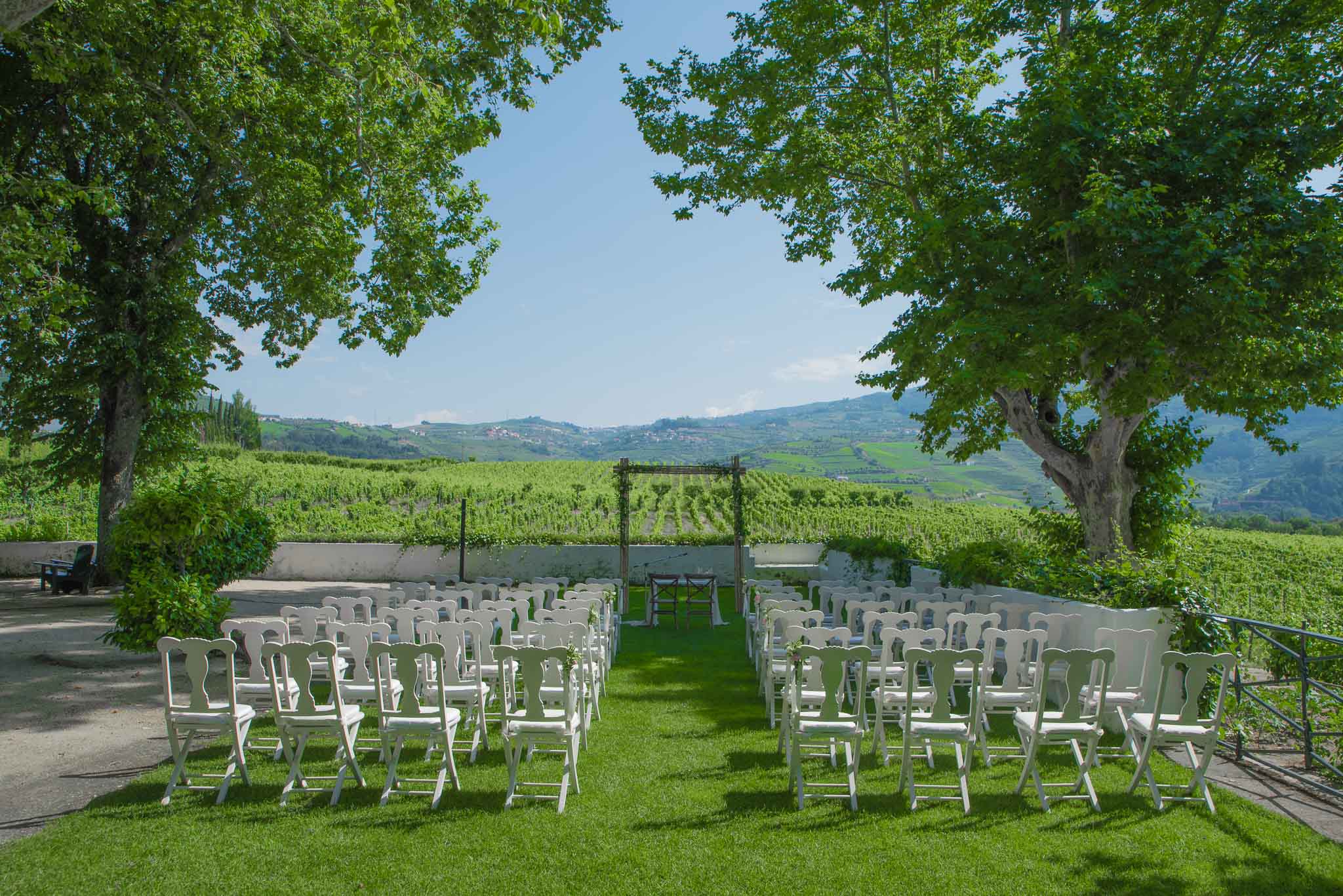 ---
Festa de São João do Porto
FUN FACT – I only learned about this amazing festival in Portugal because I was doing a research for this article titled "40 Wild Parties in 40 Countries To Experience Before Your'e 40."  It looked so unbelievably epic that I instantly booked a flight to experience the madness for myself.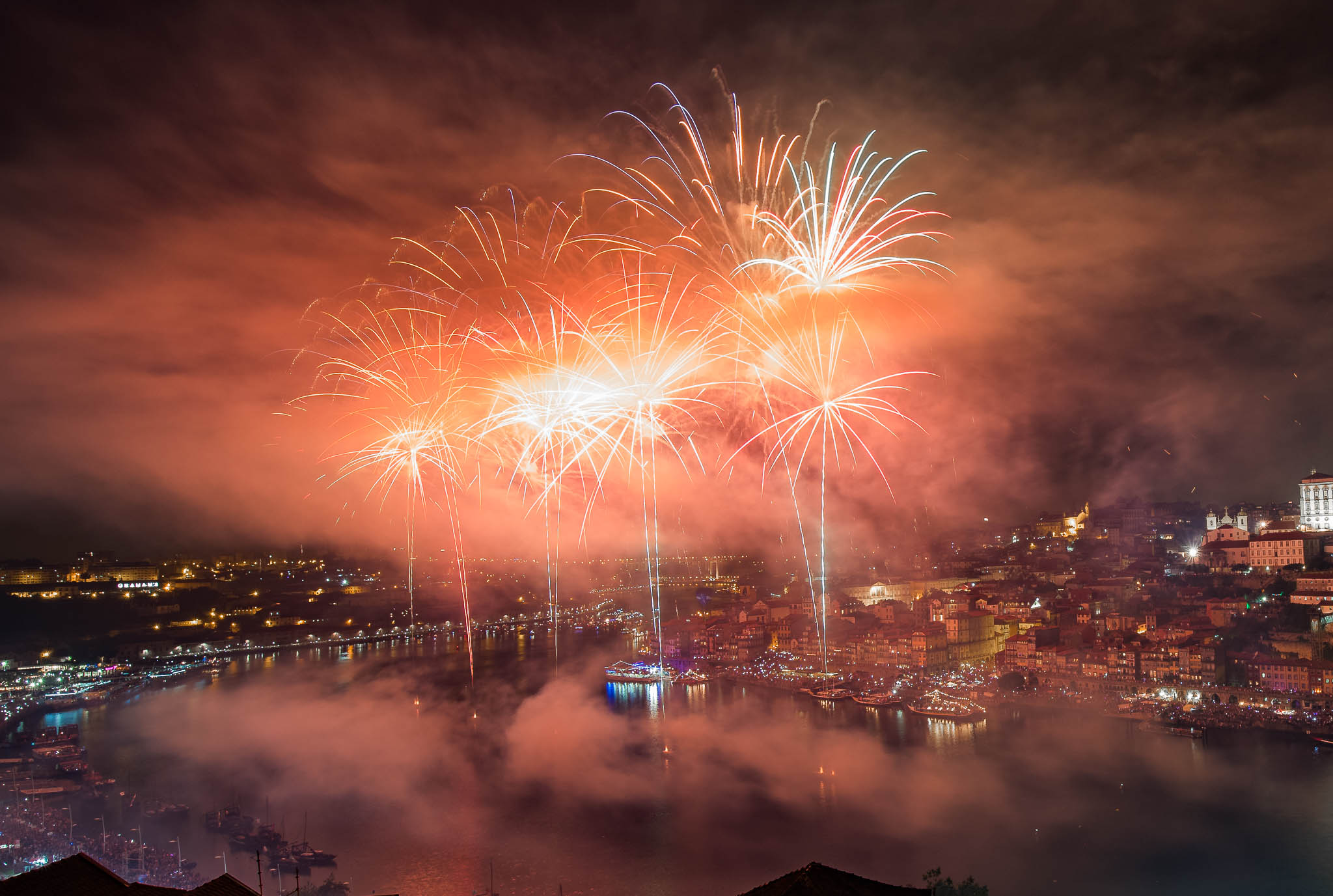 Festa de São João has been celebrated in Porto for more than six centuries, and really is the BEST time to visit this stunning capital of Northern Portugal.  The entire day is filled with street parties, drinks, local food, and celebrating with friends and family.  The night kicks off with an amazing firework display which is one of the most mesmerizing sights I've seen in Europe, and then continues well into the early hours of the morning with parties in practically every neighborhood of the city.
I was a solo traveler for the majority of my Porto explorations, but was so stoked to meet up with one of the most colorfully awesome Instagram friends of mine Small Crazy, and her awesome Portuguese boyfriend Ricardo!  We spent the evening rolling the streets, drinking lots of beer, and dancing to a mix of local tunes & electronic music.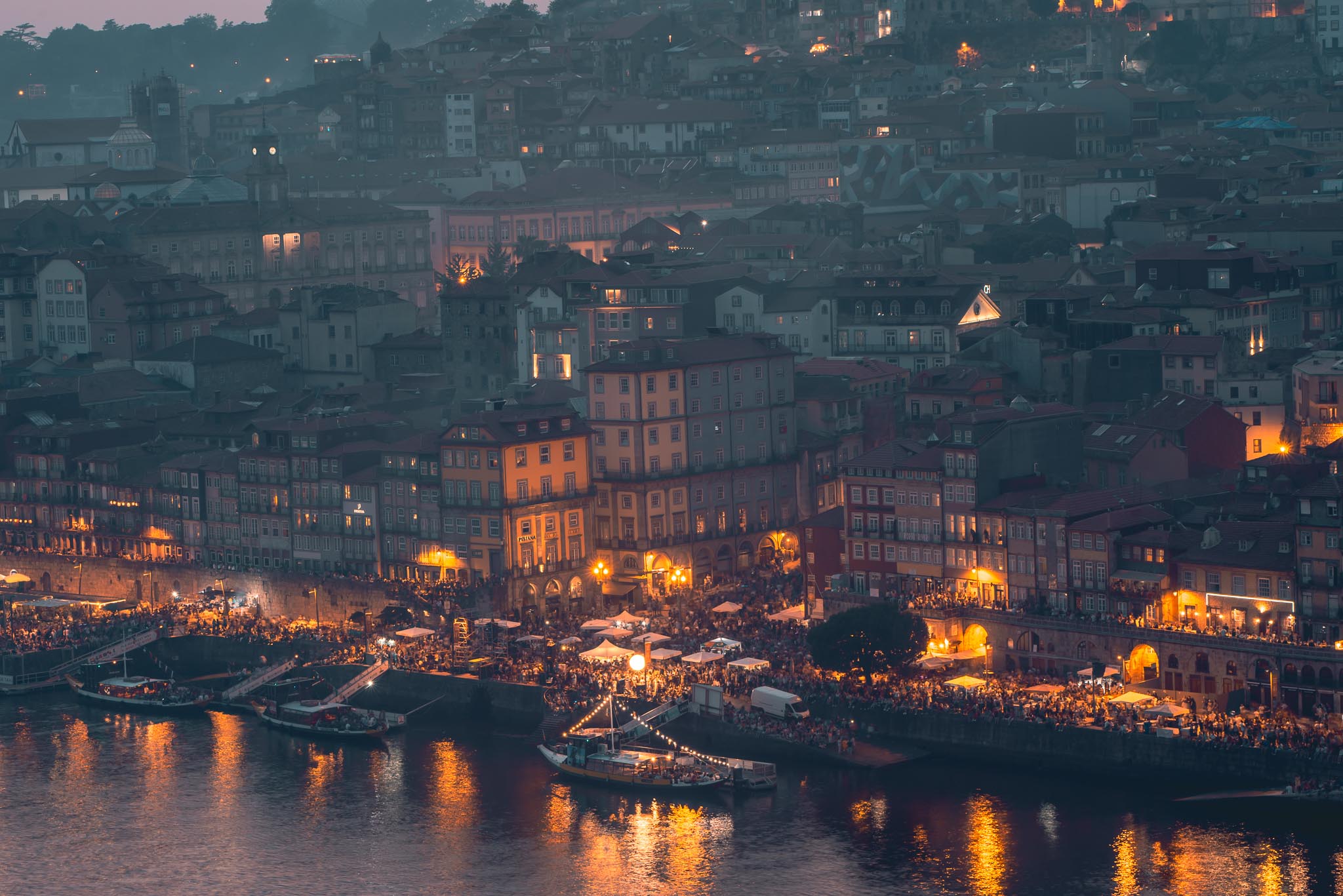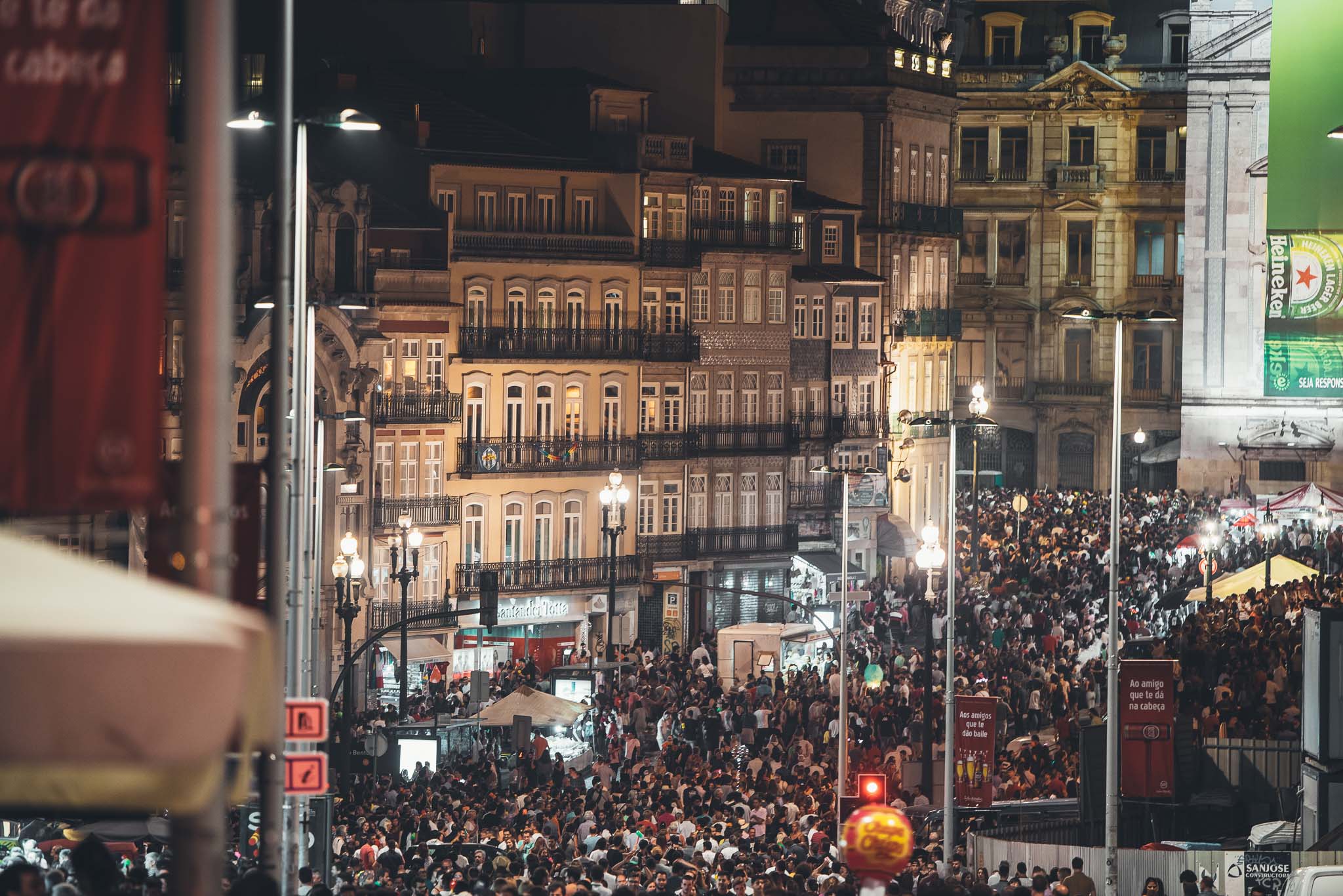 ---
It was definitely one of the highlights of my summer travels in Europe, and I would strongly recommend adding it to your bucket list!!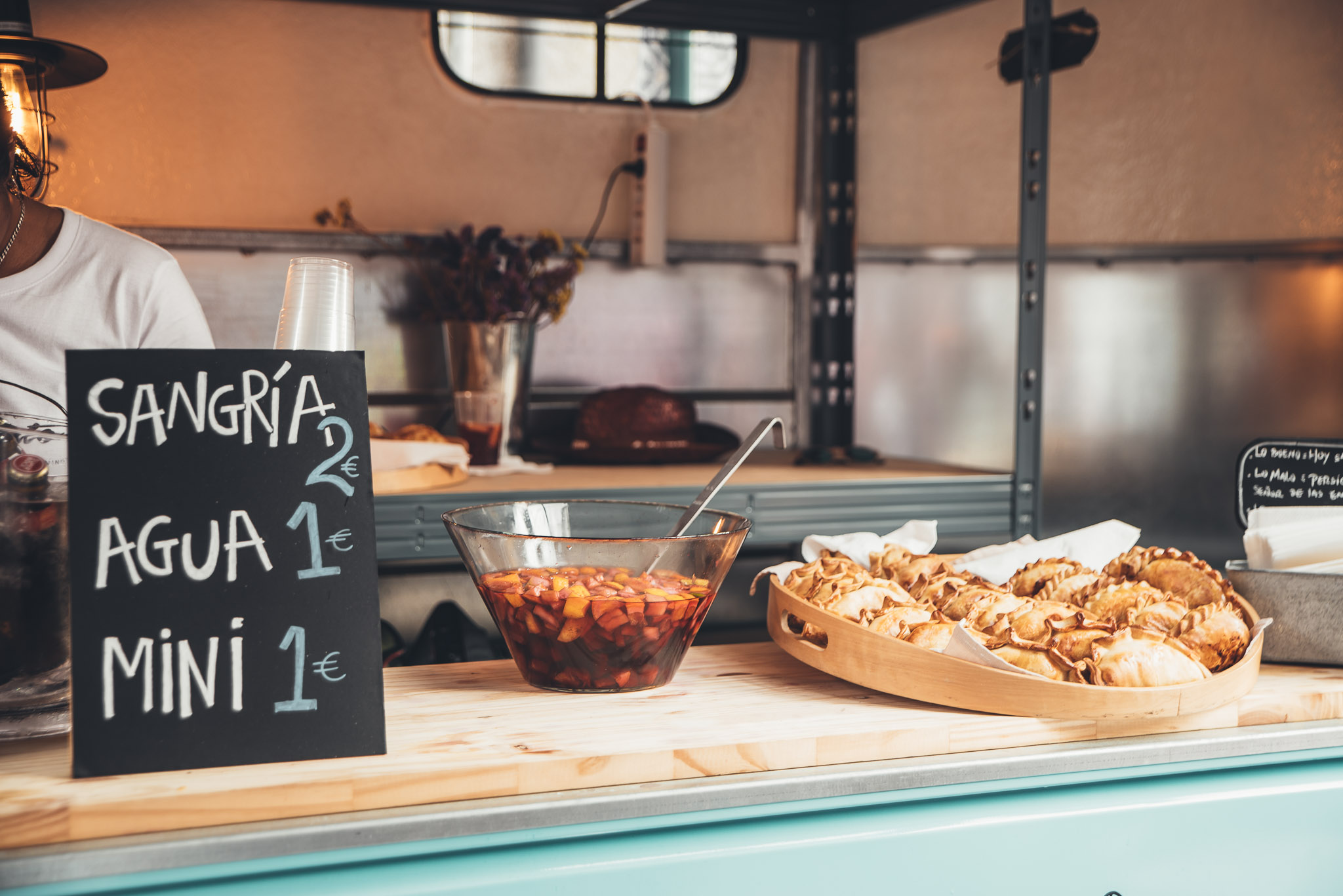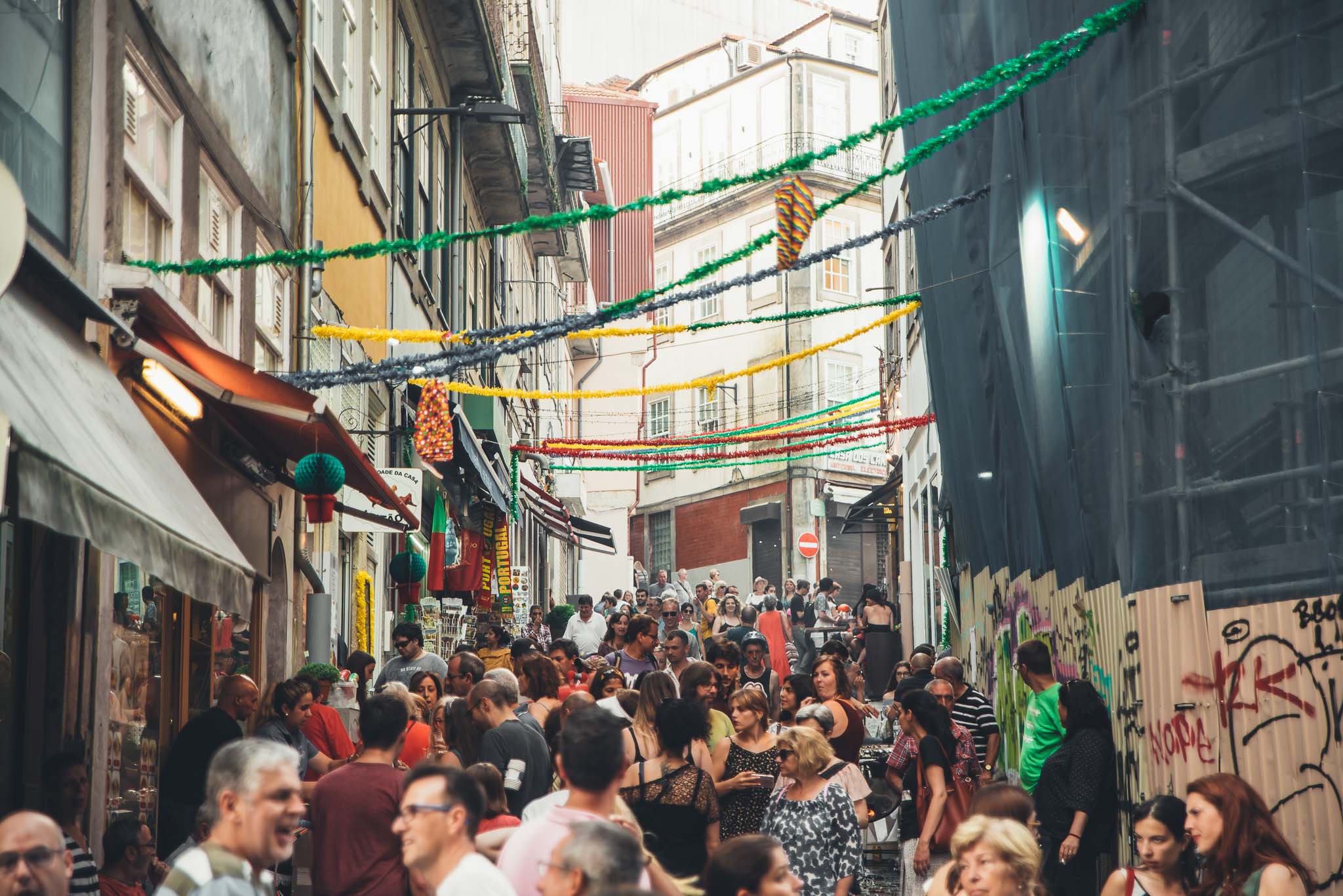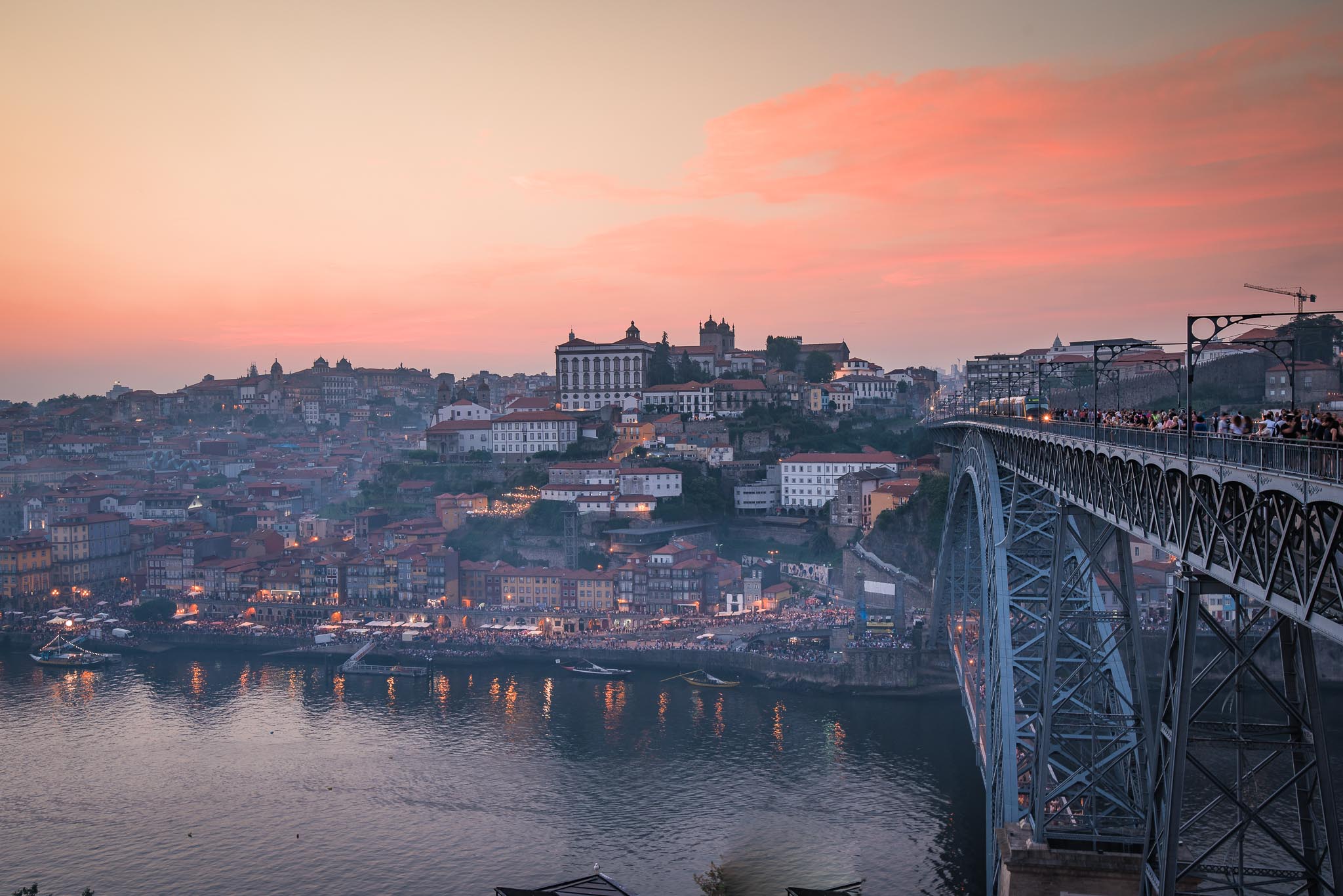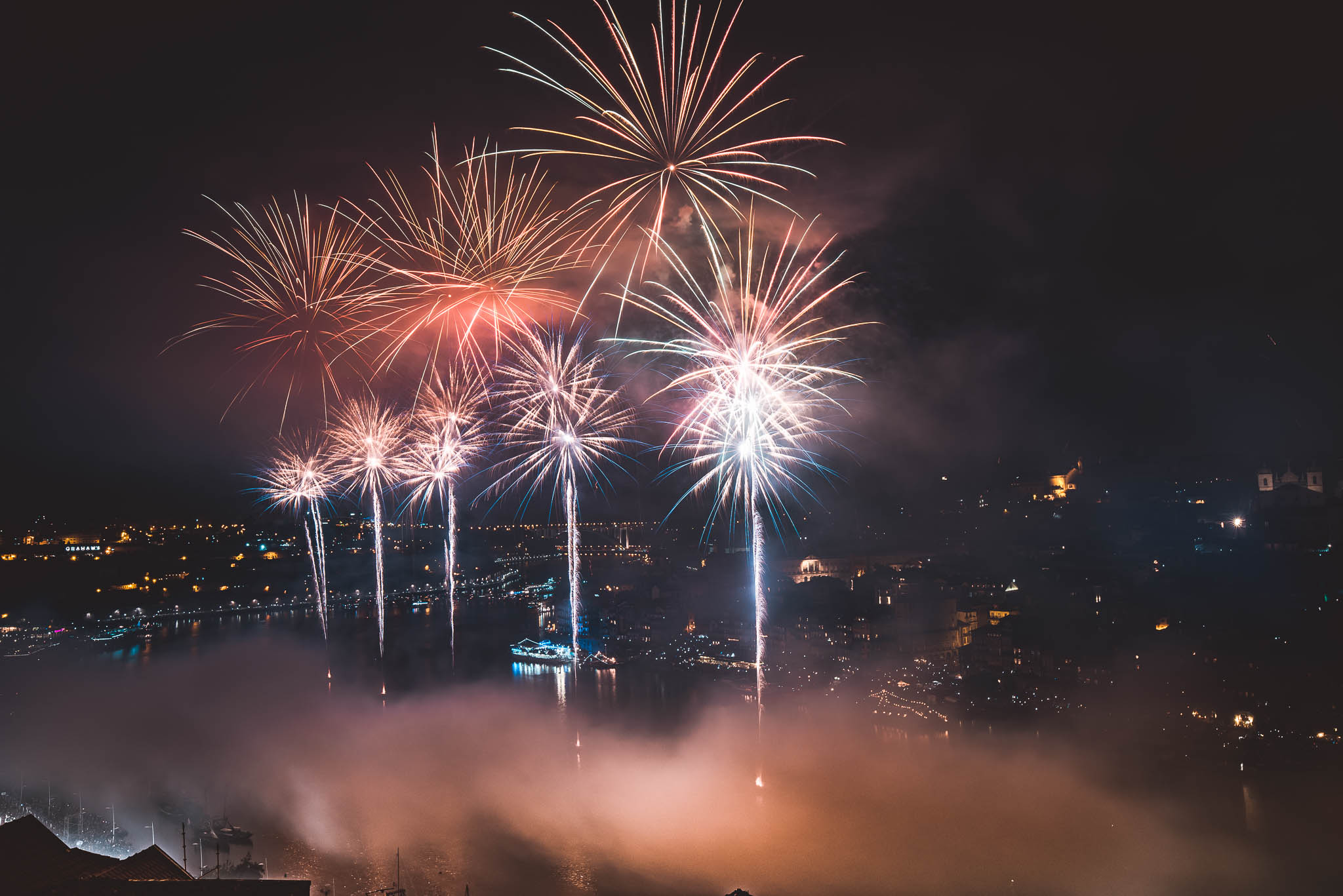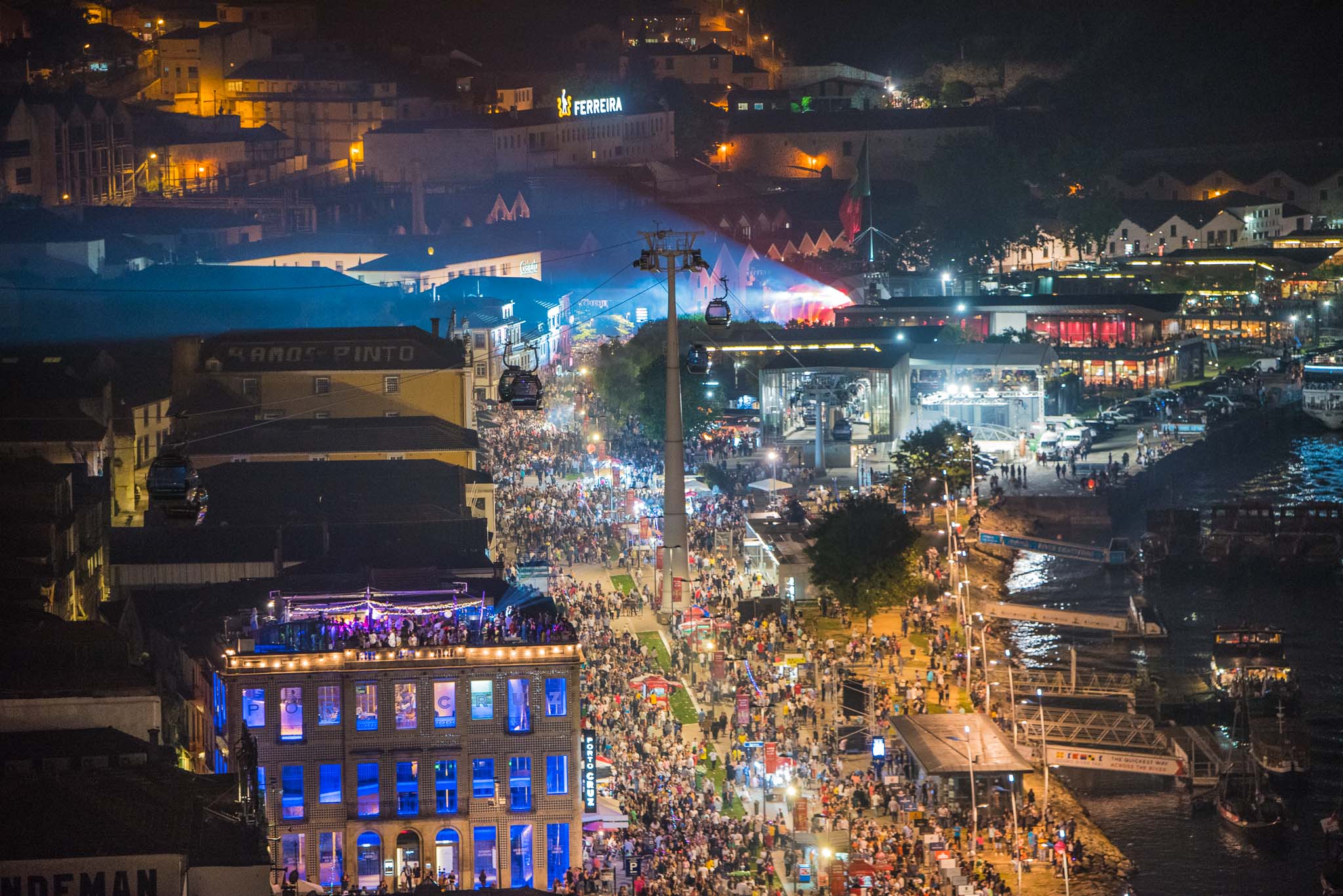 ---
Livraria Lello A.K.A The Harry Potter Bookstore
Sorry, but if you're not a Harry Potter fan, then I'm not sure we can friends.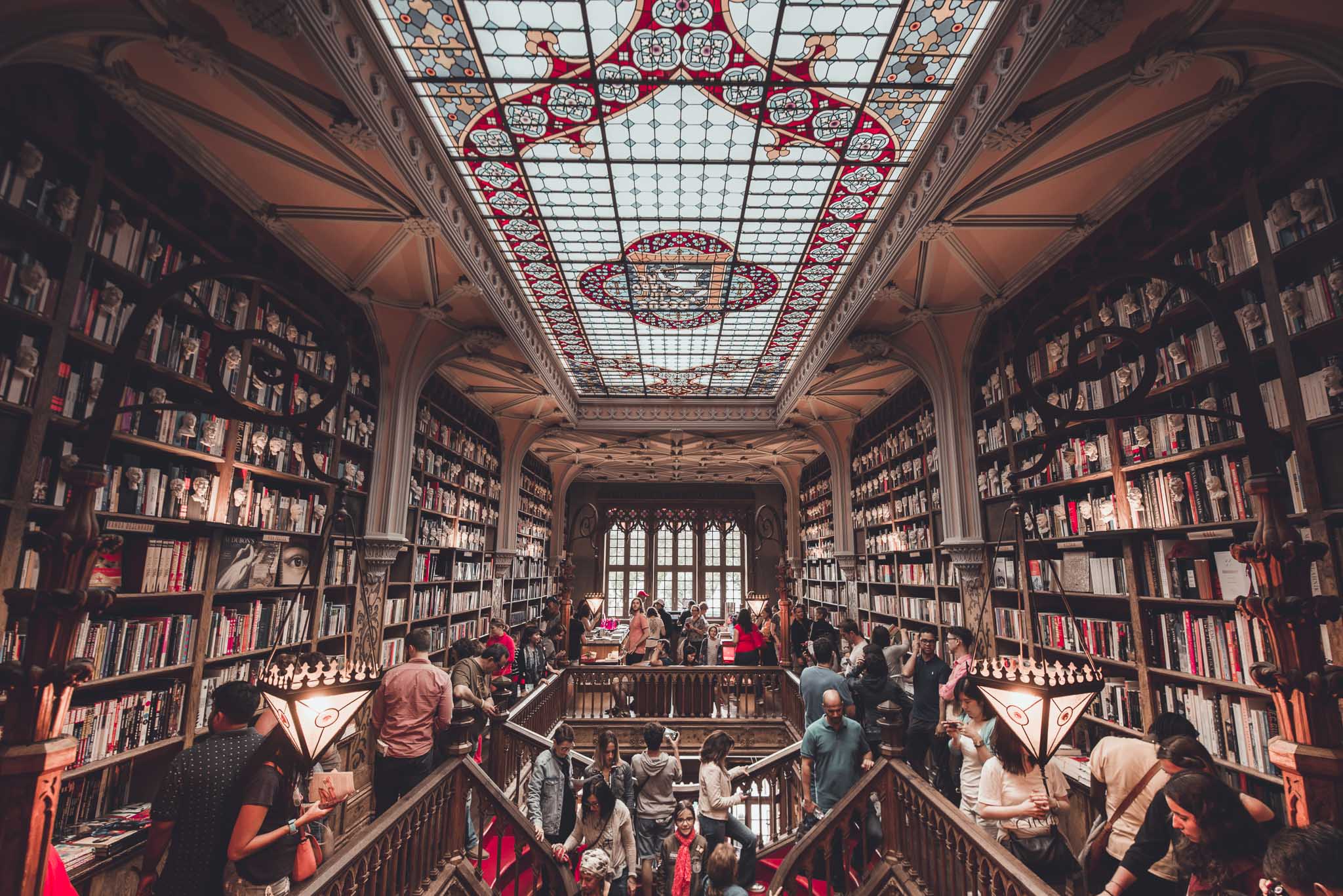 I had no idea that J.K Rowling lived in Porto for two years while she began writing the Harry Potter series, and it's a popular theory that the Livraria Lello bookstore was the inspiration for Flourish and Blotts.  This small connection has turned this beautifully elegant bookstore into a popular stop for tourists in Porto.
The spiral staircase, tall bookshelves, and intricate design are simply stunning – and it'll be hard to make a visit without purchasing a book or two.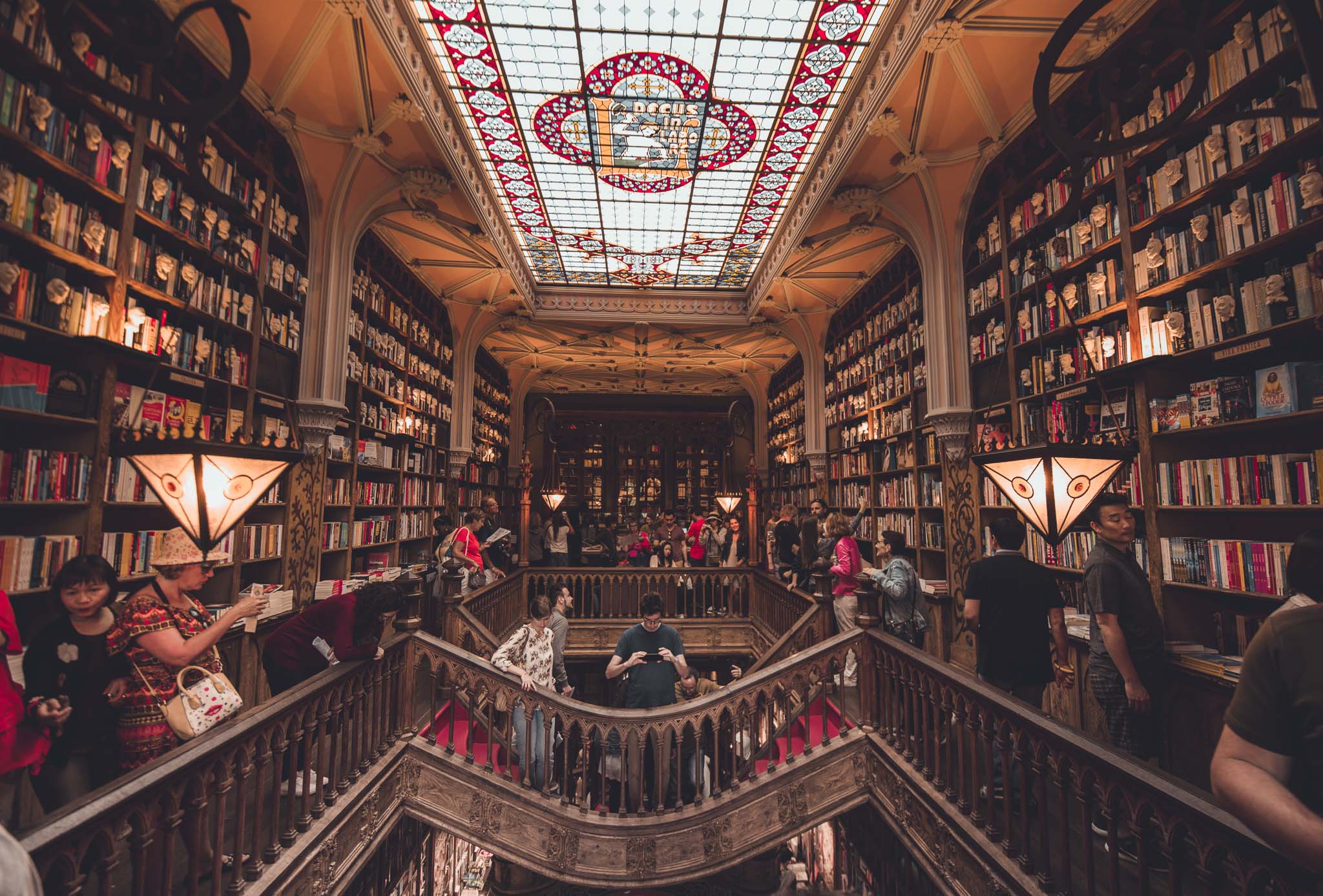 ---
Churches & Tiles of Porto
Just like any major city in Europe, Porto is home to some truly stunning churches that must be visited for any first timer.  The three main ones are Igreja do Carmo, Capela Das Almas, and Igreja de Santo Antonio dos Congregados.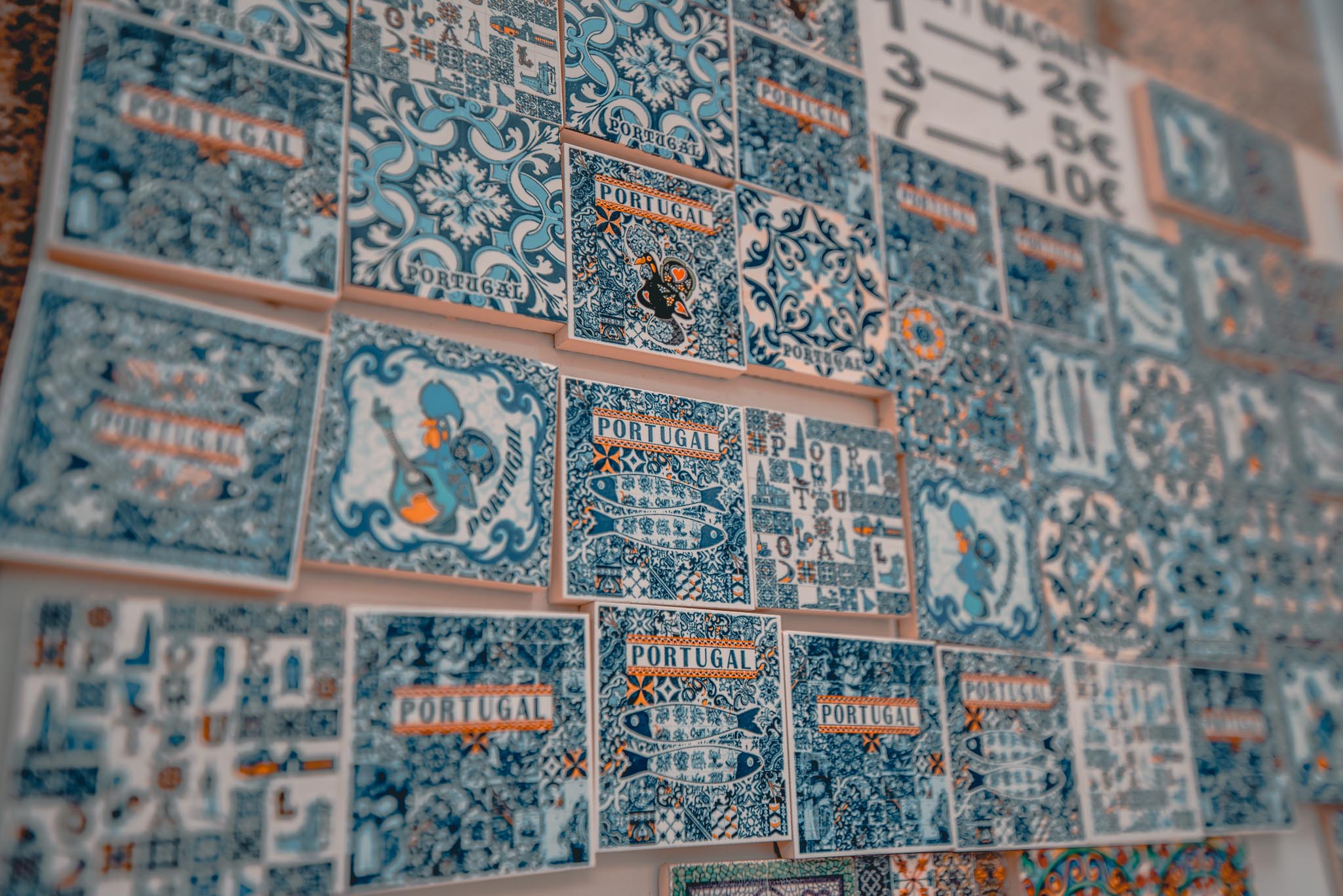 What I loved about these churches (and Portugal in general) is all the fascinating tiled work!  You will notice that they are basically everywhere in Porto, and
"One of the most emblematic representations of Porto's history and culture are those beautiful tiles we see all over the city which are known as azulejos.  Azulejo tiles in Porto come in different colors, but most commonly, they are in white and blue."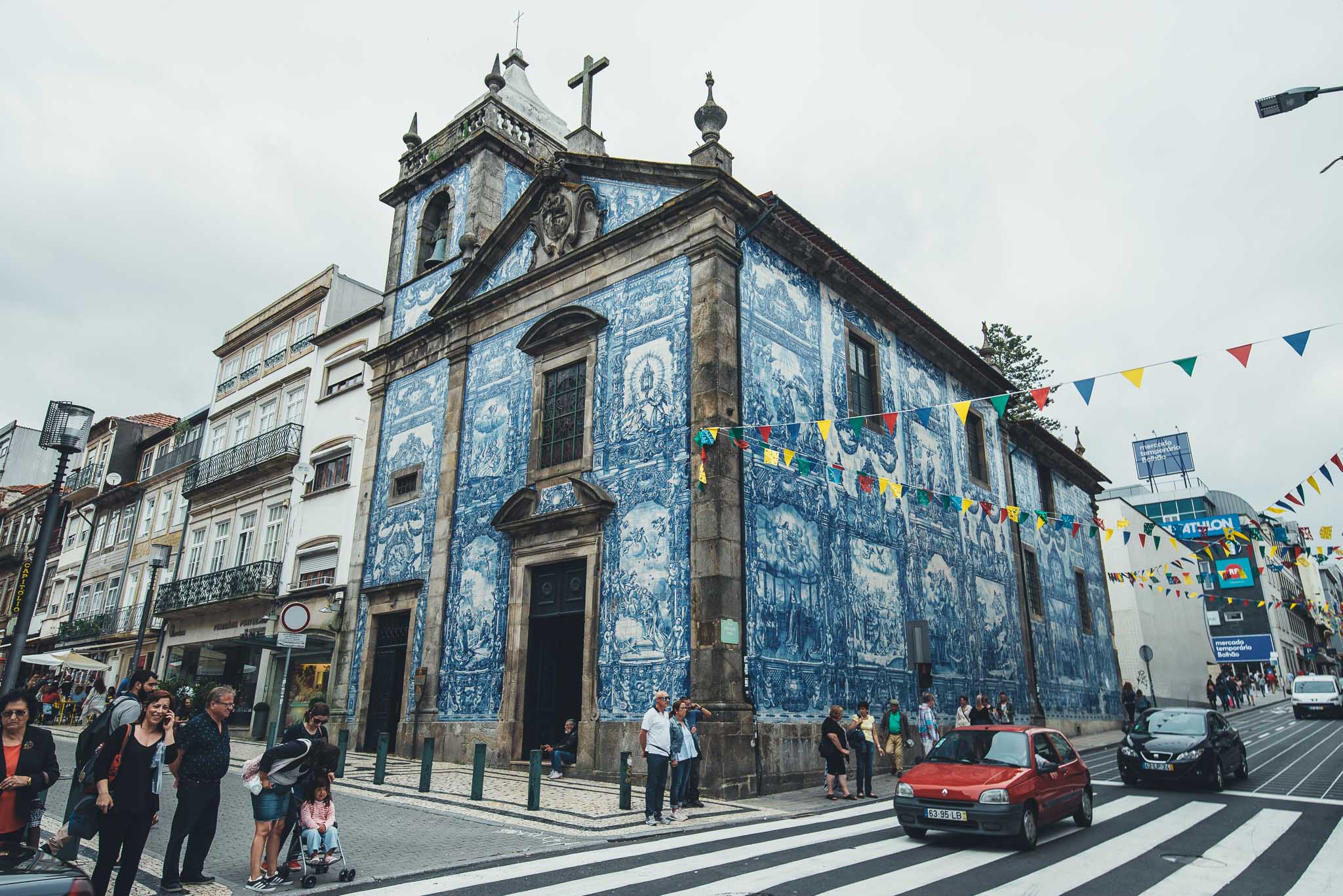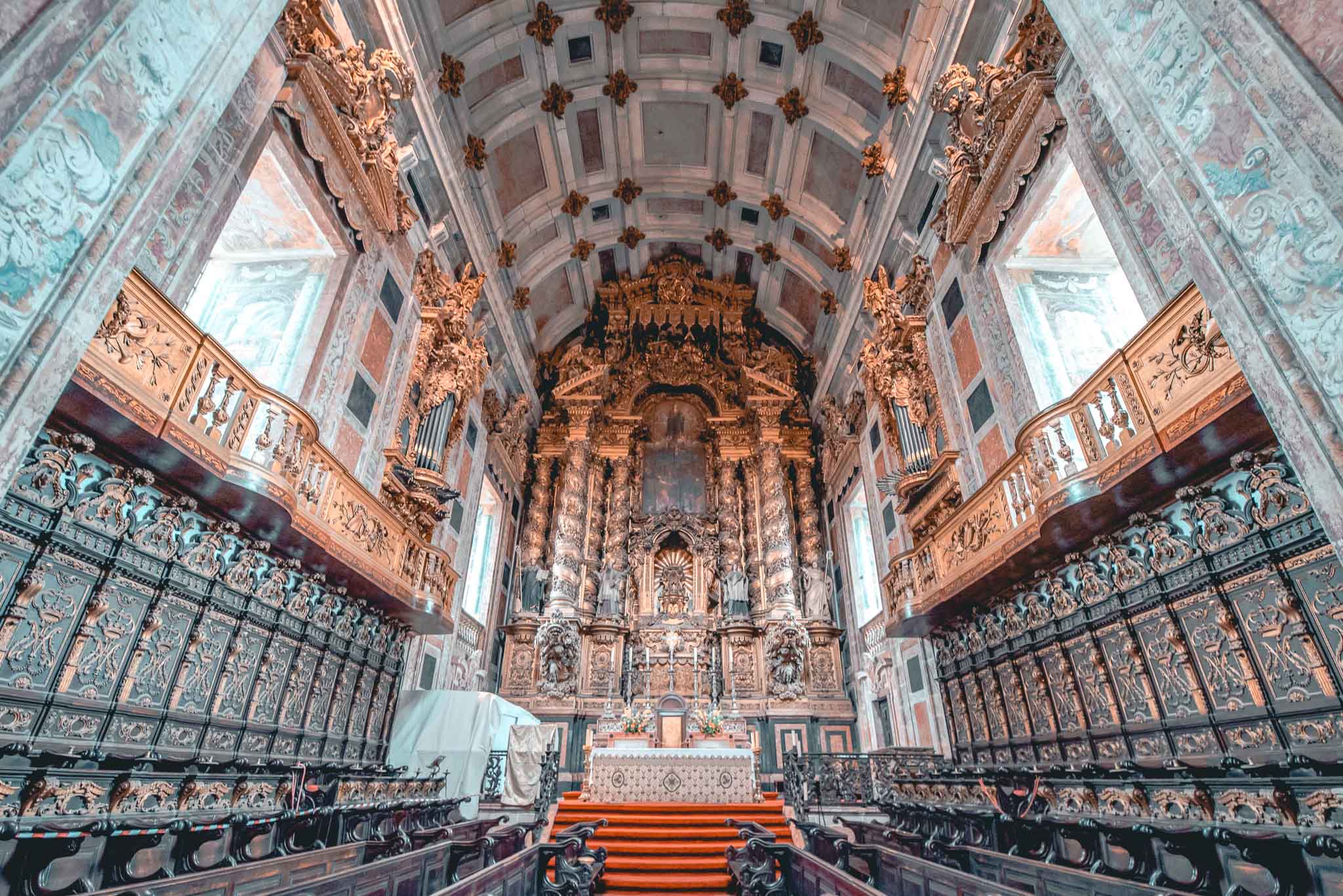 ---
Dom Luis Bridge
I'm a sucker for a good bridge, and I think that's one of the reasons I fell in love with Porto, which is kinda famous for it's six beautiful bridges.  The most popular and stunning of the six is Dom Luis which spans across the River Douro connecting the cities of Porto and Vila Nova de Gaia.
I probably walked across the Dom Luis bridge (on the top and bottom footpaths) a dozen different times, and I could not get enough of these picturesque views.  Watching the sunset at the top of this bridge was truly mesmerizing, and just looking at my photos makes me miss this atmosphere.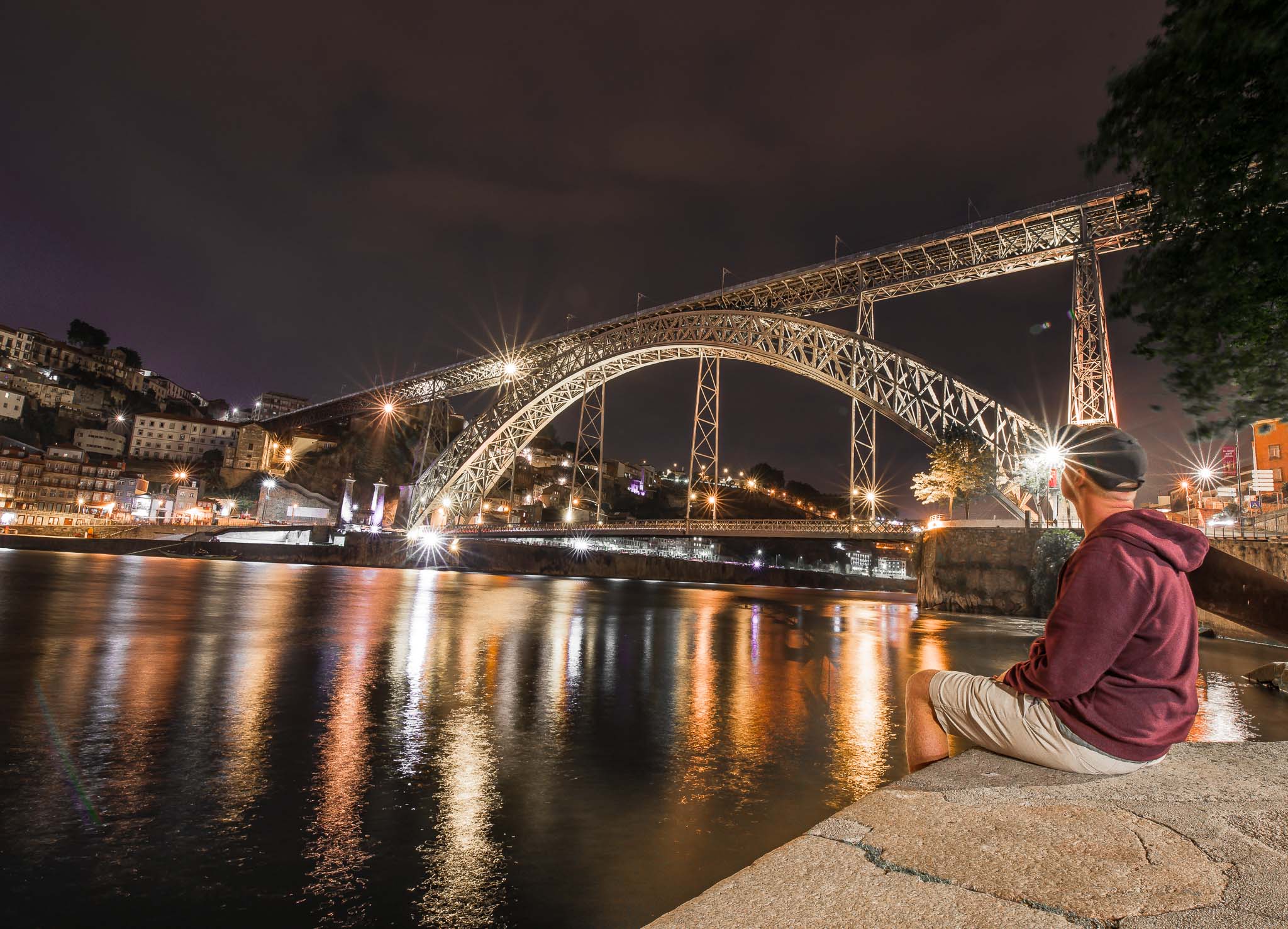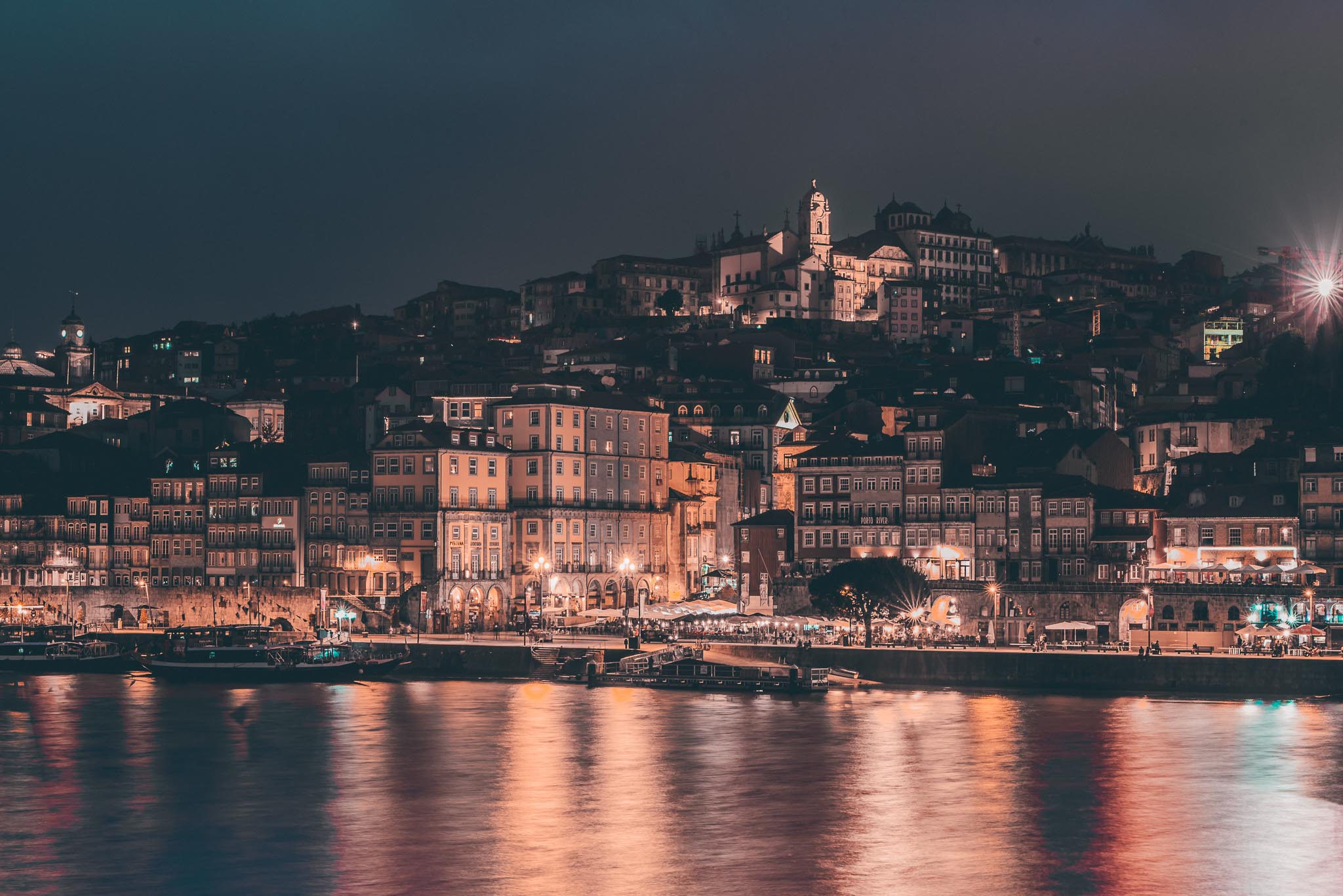 ---
Passeio Das Virtudes
When I was checking to my AirBNB, I asked my host if there were any great spots for photography nearby.  He laughed, and responded "just walk around the corner".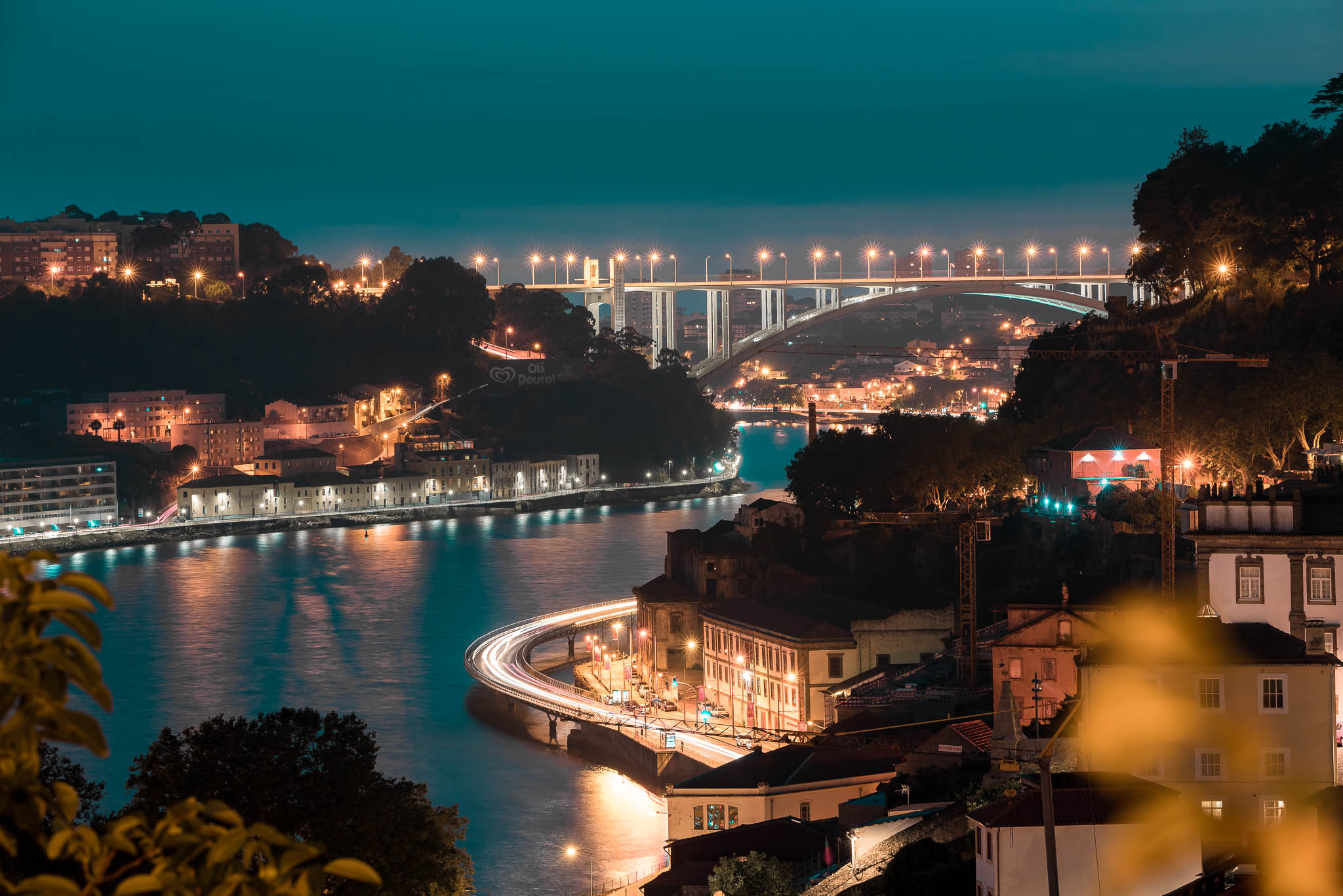 Sure enough, just a stones throw away from my apartment's front door was this amazing stretch of grass with great views overlooking the city.  What makes this Passeio Das Virtudes even more special though was the outdoor local bar vibes.  It's a popular spot for locals to come and hang out from sunset times onwards, and you can really get a great feeling for what Porto is all about.
I enjoyed some good beer here, some good conversations with some local Porto residents, and took a few photos of the view. What do you think?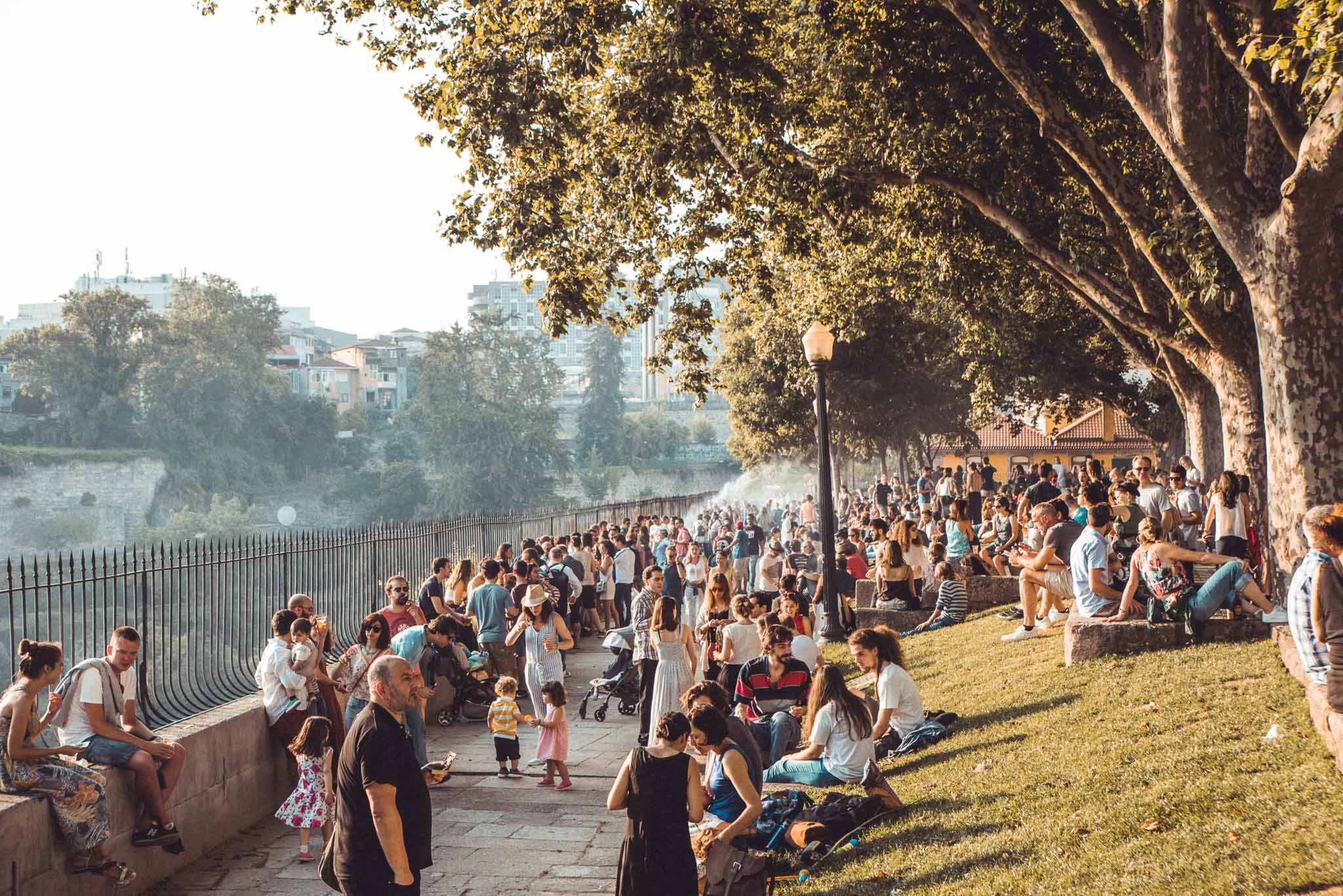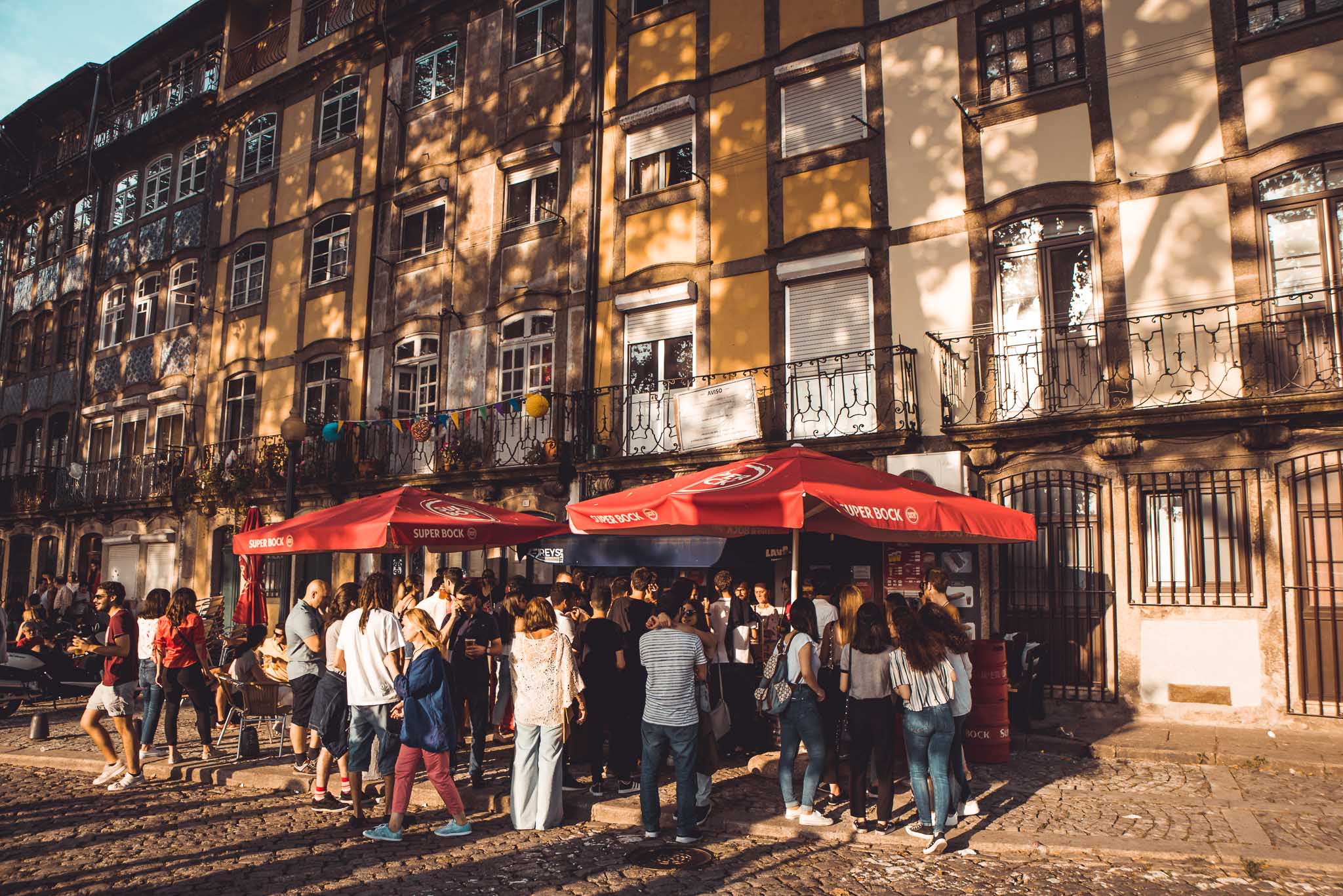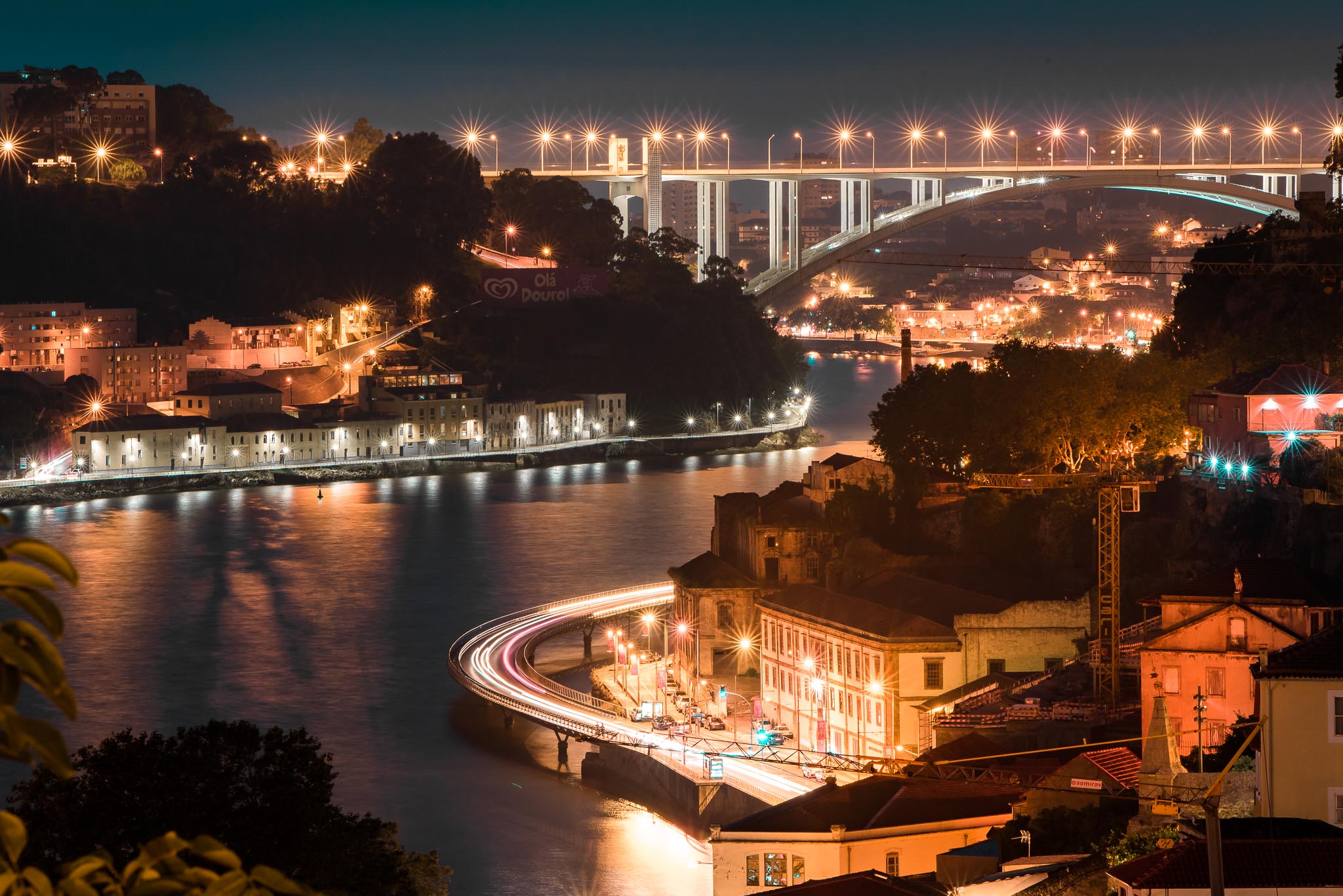 ---
Nighttime Photography Strolls
If you follow me on Instagram, I'm sure you've noticed that I'm a big fan of photographing cities at night!  I just love playing around with long exposures, different compositions, and testing out new settings with lights.
I spent a couple evenings walking around Porto with my tri-pod just having a bit of photography fun, and here are a few of my favorite images!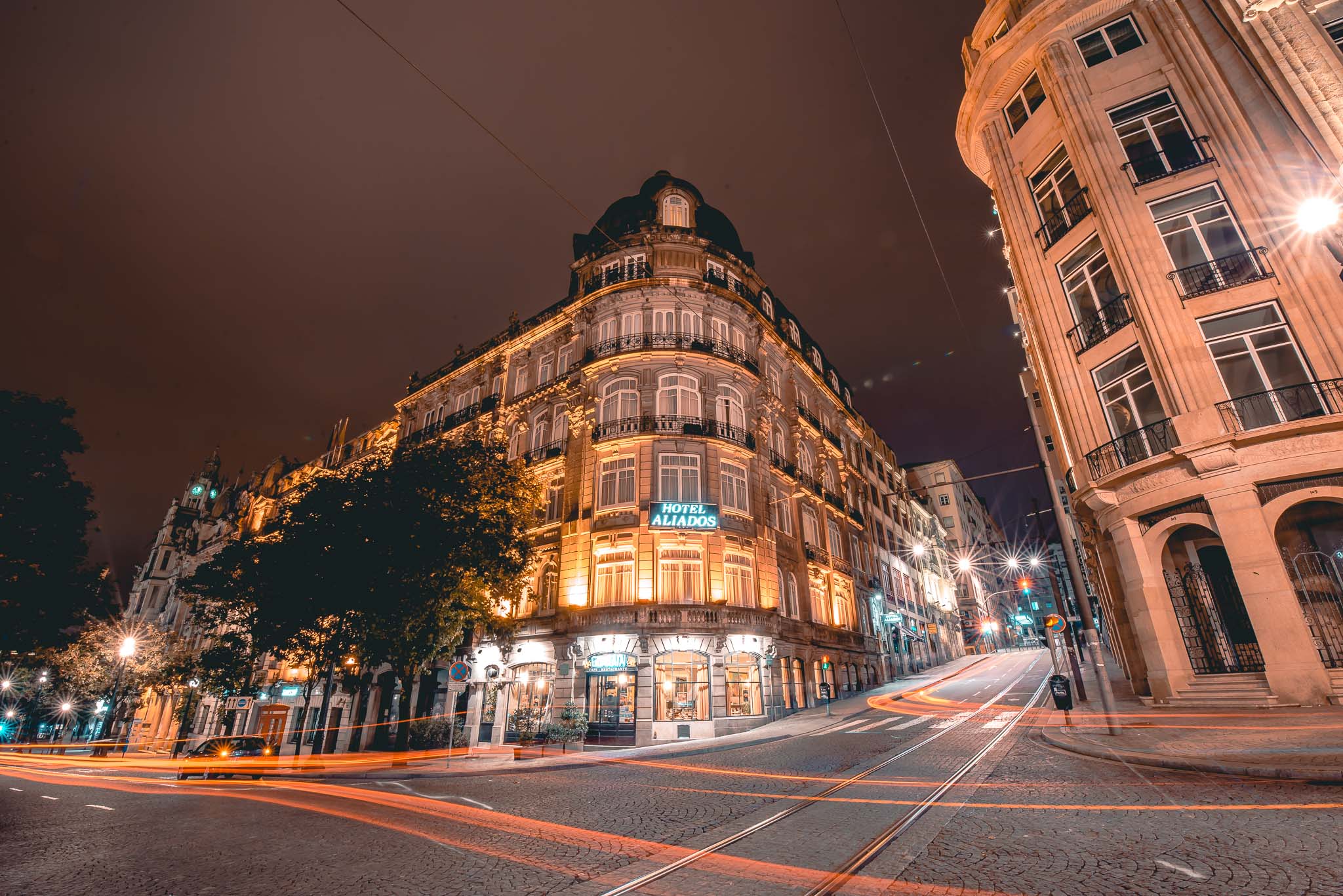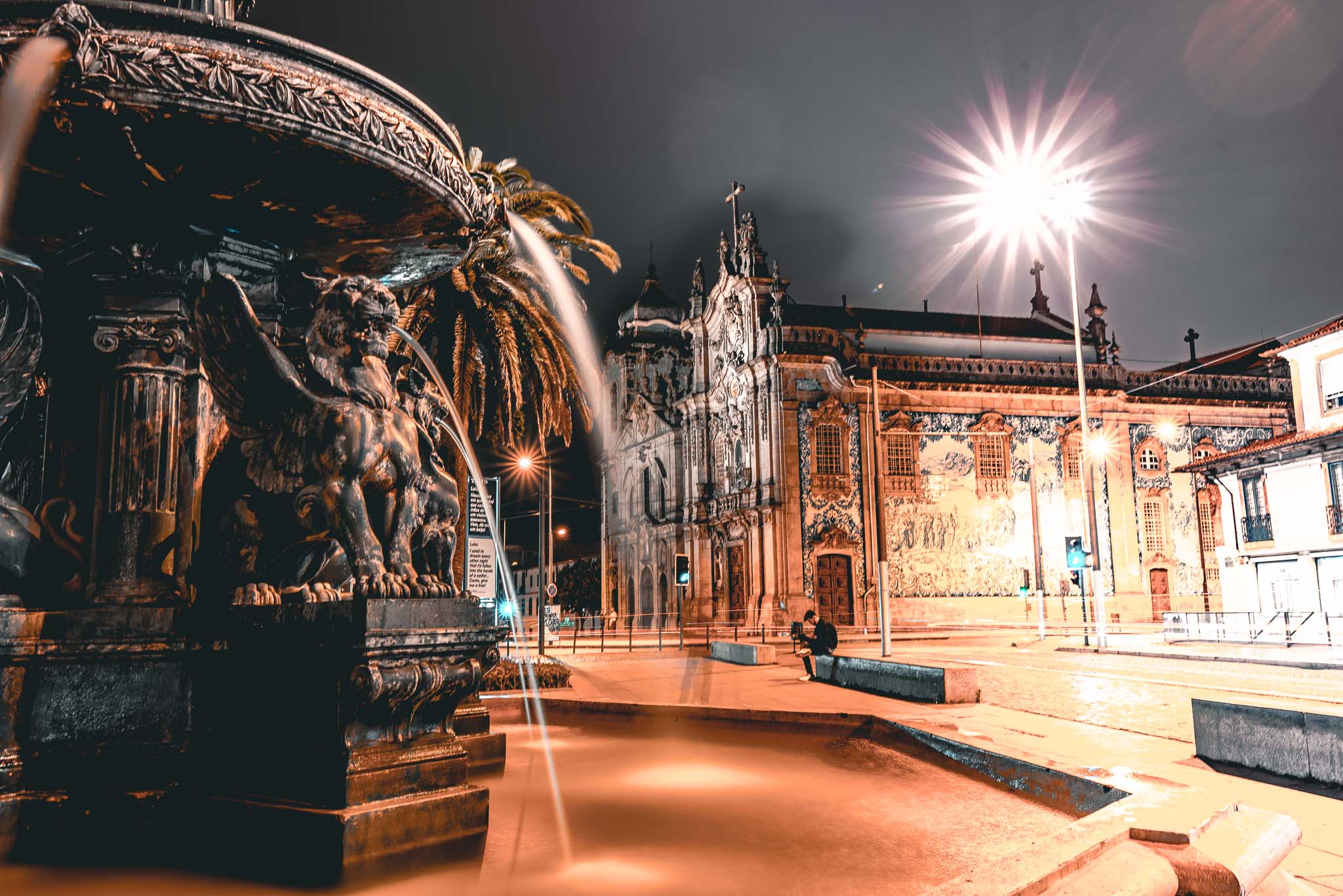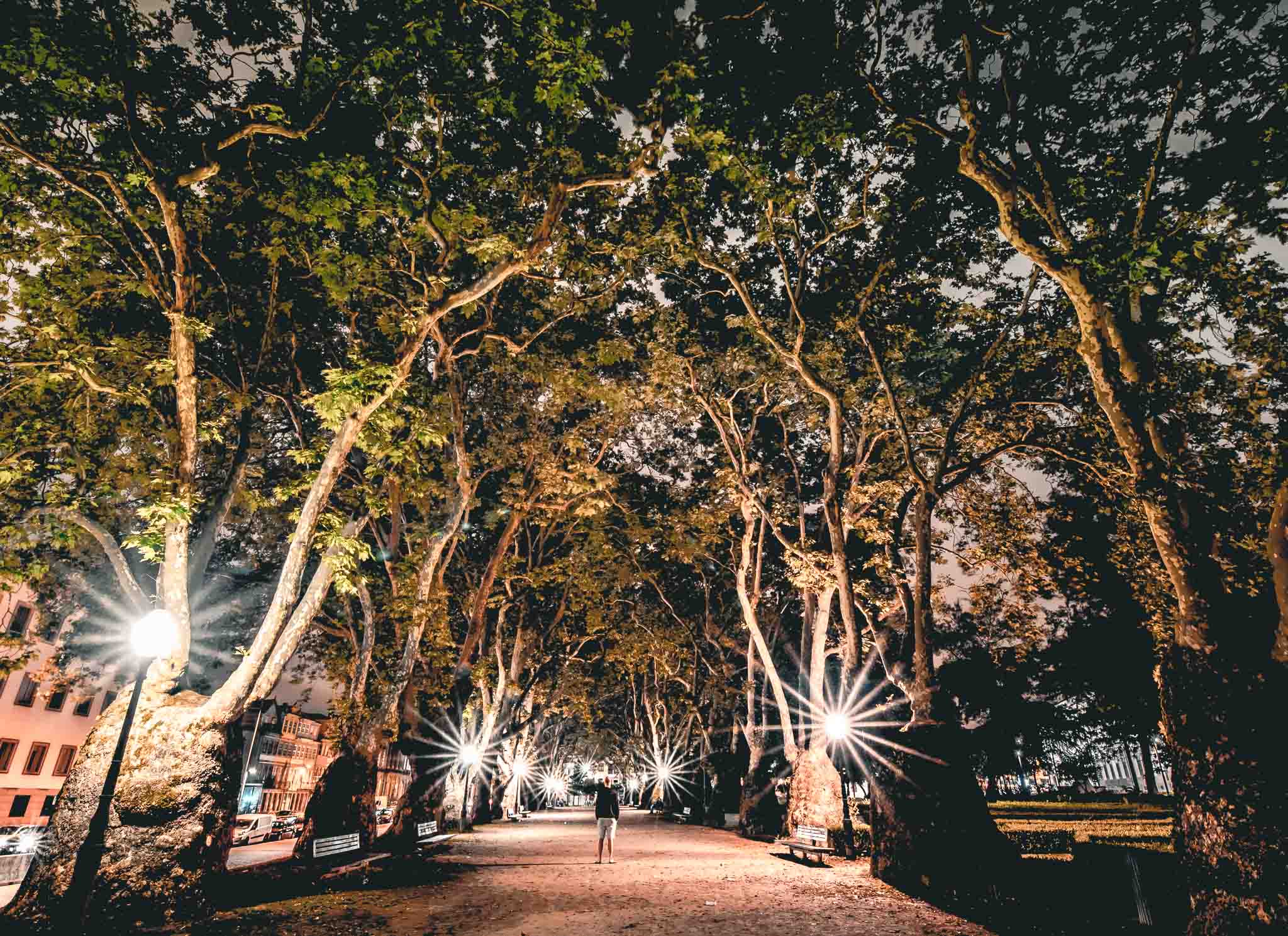 ---
World Cup Madness
Last, but not least, I absolutely LOVE being in Europe during the World Cup.  I was living in Barcelona for the 2014 series and was traveling around Europe for pretty much the entire 2018 series.  While I'm not typically the biggest soccer fan, I always get into watching the World Cup (which I think is pretty standard American behavior).
In Portugal, the world cup is a really big deal, and watching the games live at local bars or in the major squares where they broadcast the games on massive screens – supporting the Portugal team while in Porto was a must!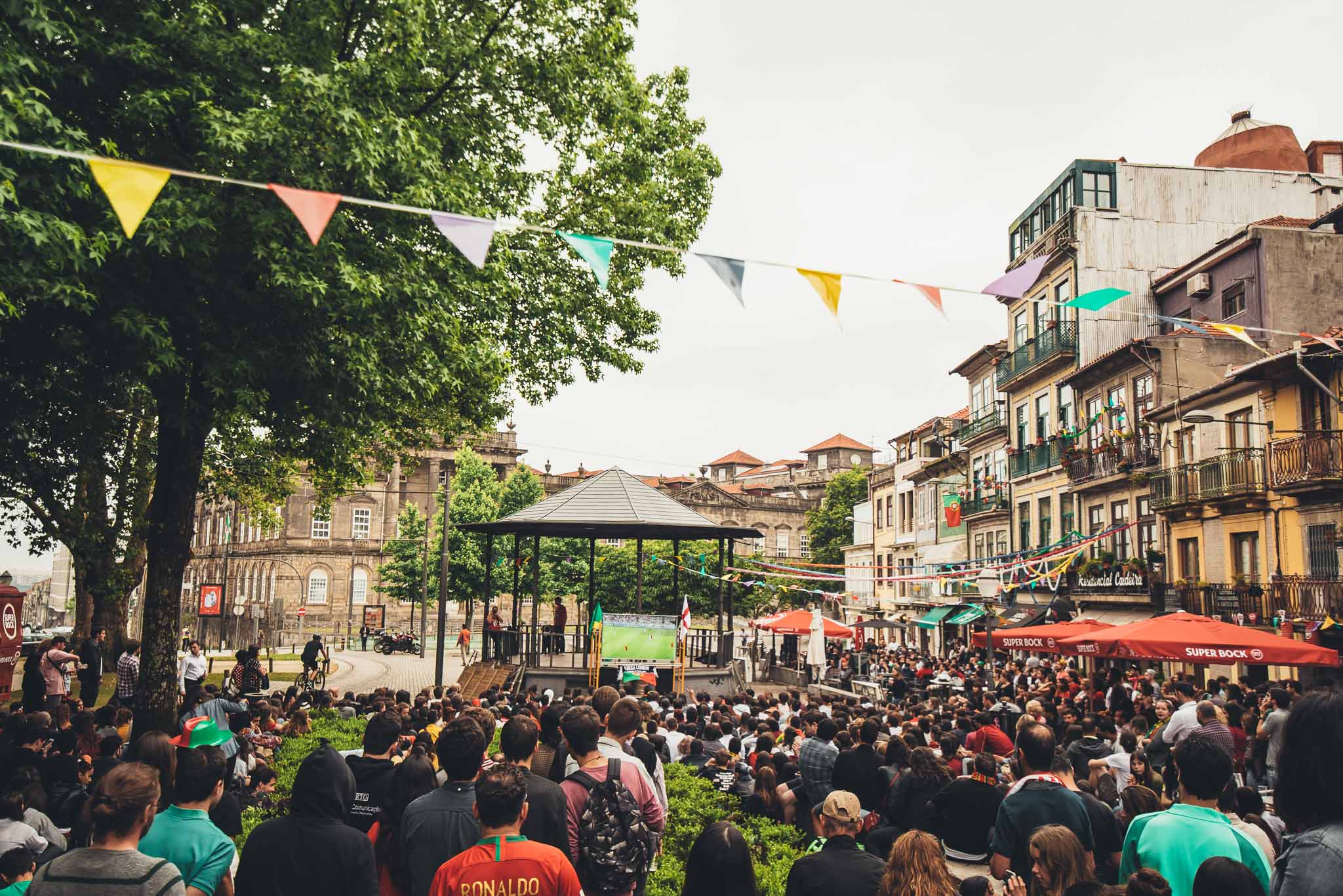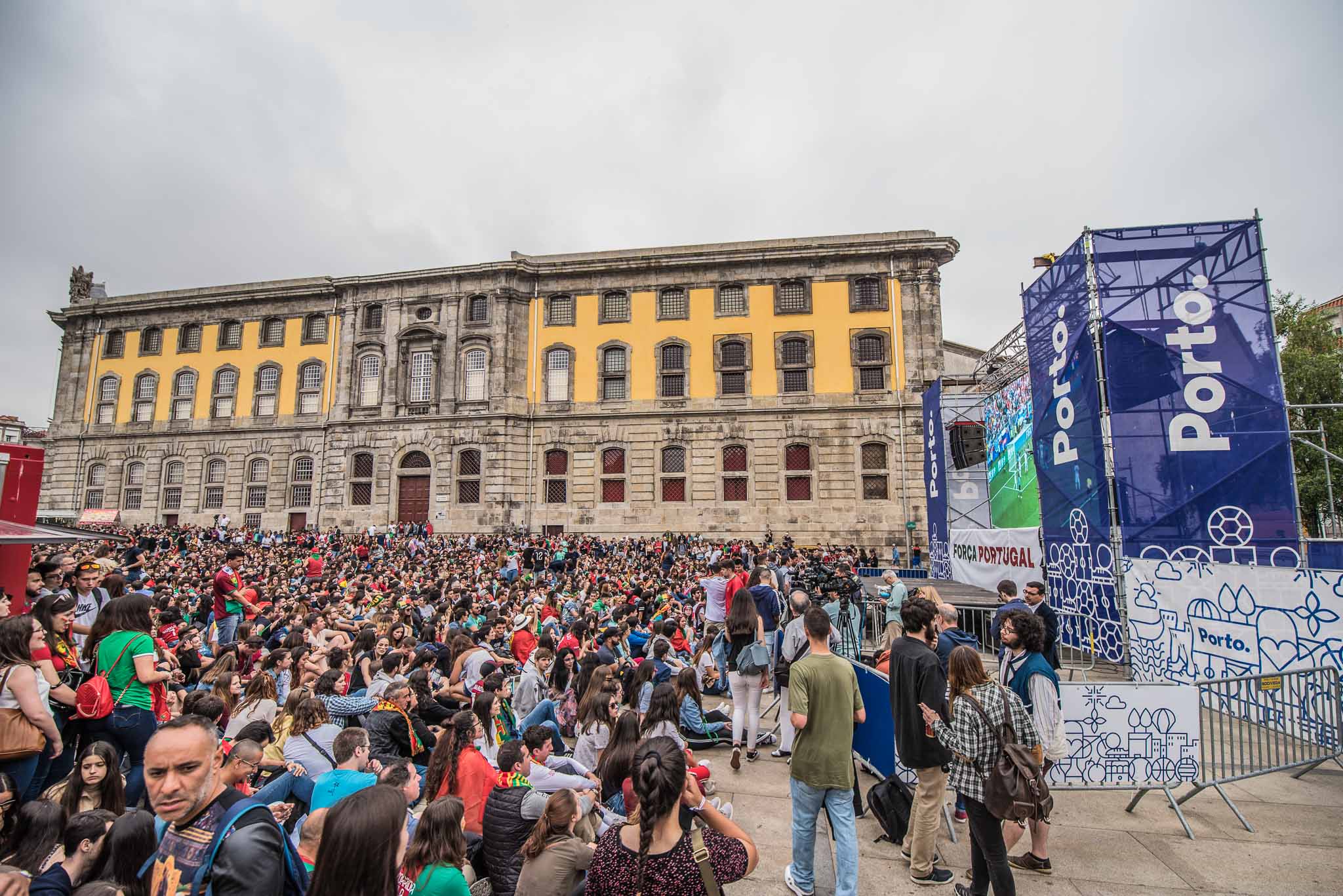 I just wish I had been in Paris when the French team beat Croatia!  I could only imagine how crazy that experience would have been!  
---
Thanks so much for reading!
While I do think I need to get back to Porto for further explorations, it was an amazing 5-days in the city, and I really fell in love with this stunning place.
Have you been to Porto before? What were your favorite parts of the city?  Let me know! 
SHARE THIS ARTICLE!